Hyderabad Metro medians for pedestrian crossing coming up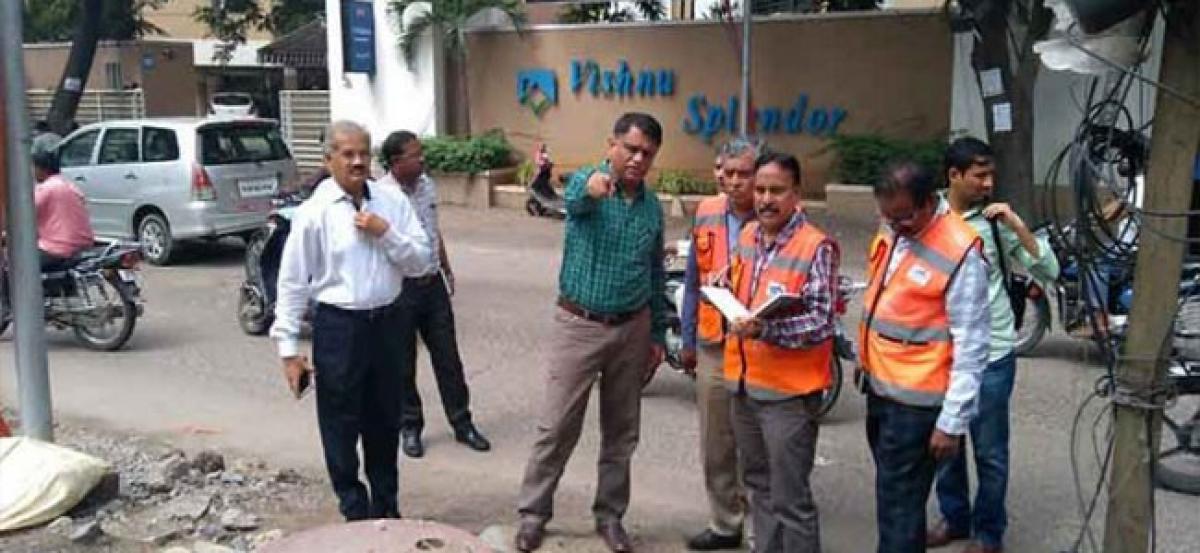 Highlights
In a surprise inspection of the maintenance works being taken up by GHMC in several localities, Principal Secretary, Municipal Administration and Urban Development MAUD, Arvind Kumar along with senior officials on Wednesday inspected localities in Yousufguda, Yellareddyguda, Srinagar Colony and SR Nagar
In a surprise inspection of the maintenance works being taken up by GHMC in several localities, Principal Secretary, Municipal Administration and Urban Development (MA&UD), Arvind Kumar along with senior officials on Wednesday inspected localities in Yousufguda, Yellareddyguda, Srinagar Colony and SR Nagar.
He discussed various issues with the Deputy Commissioners of both the circles and officials from Hyderabad Road Development Corporation Limited (HRDCL) including devising a method to regularly clear tree fall litter in Khairatabad and Yousufguda circles.
The officials during the inspection were directed to clear debris and garbage on footpaths regularly along with enhancing the open spaces in these localities.
The MA&UD official brought focus on to the need for HMRL medians for pedestrian crossing, particularly for women. He also said that pedestrians should be provided with free access to HMRL facilities at Metro Stations for cross-over.