SLBC Credit plan projects as Rs 1,94,220 crore for 2018-19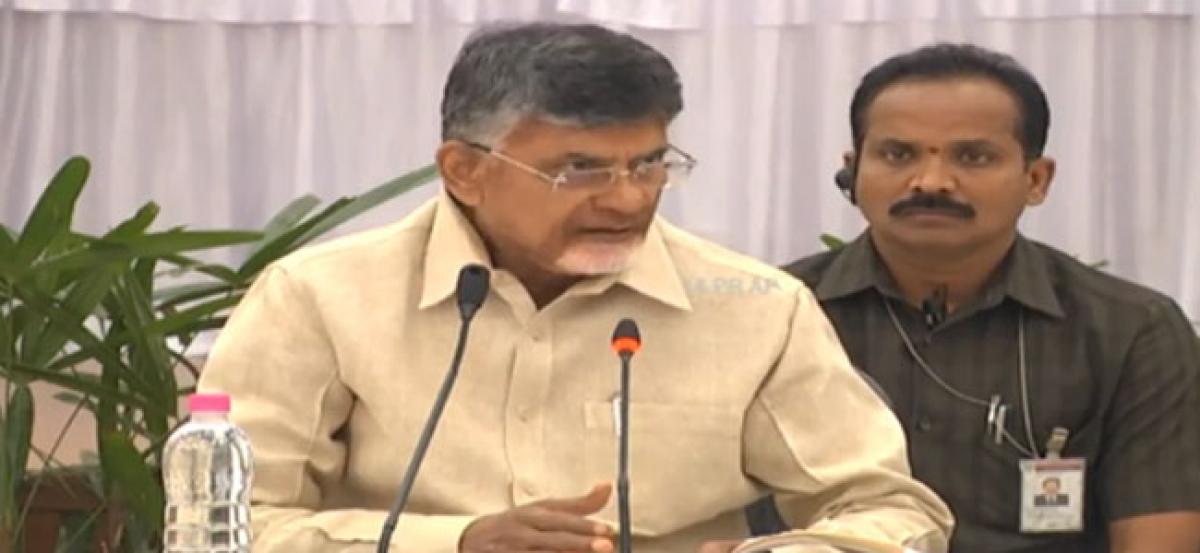 Highlights
With an outlay of Rs 1,94,220 crore, the Chief Minister Nara Chandrababu Naidu launched the AP SLBC credit plan for the financial year 2011819 here at his residence at Undavalli in Guntur district on Friday
Amaravati: With an outlay of Rs 1,94,220 crore, the Chief Minister Nara Chandrababu Naidu launched the AP SLBC credit plan for the financial year 20118-19 here at his residence at Undavalli in Guntur district on Friday.
In the 203rd State Level Banker's Committee meeting, it is projected that the priority sector lending at Rs 1,44,220 crores, and non-priority sector lending is estimated at Rs 50,000 crore. The Credit Plan also states that Rs 10,457 crore for major industries, Rs 3,745 crore for MSMEs, Rs 14,028 crore for Micro Enterprises, Rs. 11,500 Small Enterprises, Rs. 2,733 crore for medium enterprises and the overall estimated MSME is at Rs 28,261 crore.
Further, the Agriculture credit is projected as Rs 1,01,564 crore, in which Rs 75,000 crore for short term lending and Rs 7,500 crore for tenant farmers, Rs 21,323 crore for Agriculture and allied sector, Rs 241 crore for agriculture infrastructure and Rs 5,000 for other allied activities.
Chandrababu Naidu informed the Bankers in the meeting while launching the credit plan that they must cooperate for the growth in Agriculture sector, particularly in the horticulture and aquaculture and cold chain development for the produced agriculture goods.