Pawan puts off West Godavari tour due to rains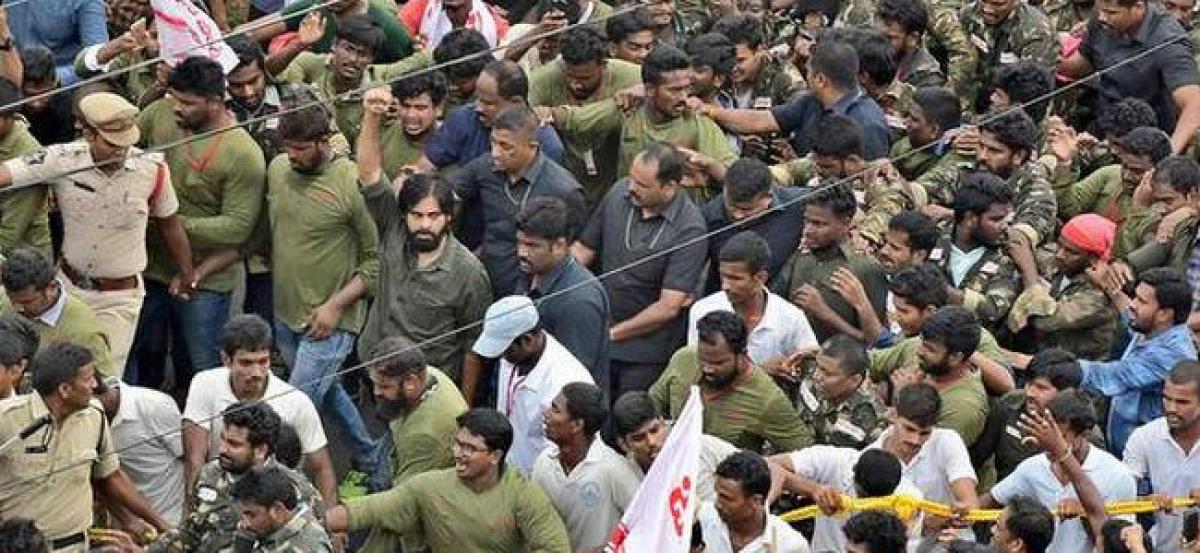 Highlights
The proposed tour of Jana Sena chief Pawan Kalyan in West Godavari has been deferred Party district incharge Kaluvakolanu Thulasi said the yatra has been deferred due to heavy rains Thulasi said the farm works are also in full swing So, the yatra has been temporarily put off
The proposed tour of Jana Sena chief Pawan Kalyan in West Godavari has been deferred. Party district incharge Kaluvakolanu Thulasi said the yatra has been deferred due to heavy rains .Thulasi said the farm works are also in full swing. So, the yatra has been temporarily put off.
Originally, Pawan was to take up tour of West Godavari from July 20. The route map was also prepared and several meetings were held as part of the preparations. But, with incessant rains and the the launch of agricultural operations, the party had decided to defer the yatra. The next dates would be announced soon, Thulasi said.
In a statement, Thulasi asked the Pawan fans not to get disheartened due to the postponement and asked them to be prepared to organize the yatra in a big way as and when the dates are announced.