Obscene dances in Vijyawada hotel, Cops arrest 5 girls, 50 men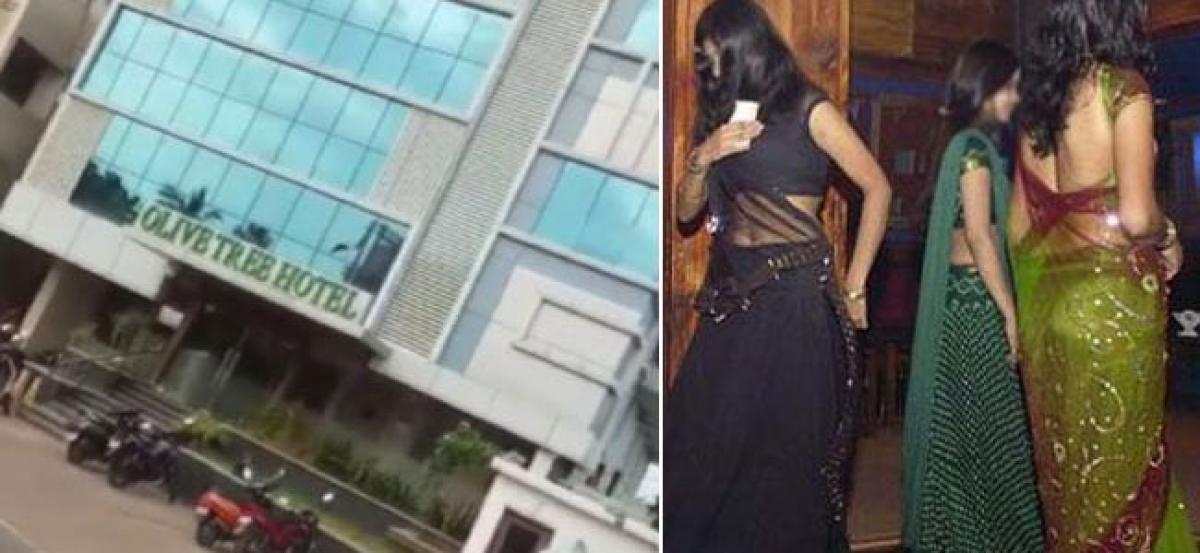 Highlights
The Vijayawada police on Wednesday night swooped down on the Olive Tree Hotel in the city and arrested five women and 50 men on charges of doing obscene dance and indulging in obscene acts The party was allegedly organised by a politician considered very close to a senior ruling party leader
The Vijayawada police on Wednesday night swooped down on the Olive Tree Hotel in the city and arrested five women and 50 men on charges of doing obscene dance and indulging in obscene acts. The party was allegedly organised by a politician considered very close to a senior ruling party leader.
He reportedly brought some event anchors and conducted obscene dances. Five more anchors, who participated in the dances, managed give a slip to the police.
The police shifted 10 of the arrested persons to One Town Police station, Bhavani Puram and ibrahimpatnam police stations and then to Governorpet police station. The five arrested women were sent to Vasavya Mahila Mandali.
There are rumours that the police have helped a key TDP leader to escape from the scene. The police recovered huge quantities of liquor and condoms from the spot.