Telangana was created in accordance with law and parliamentary procedures: TRS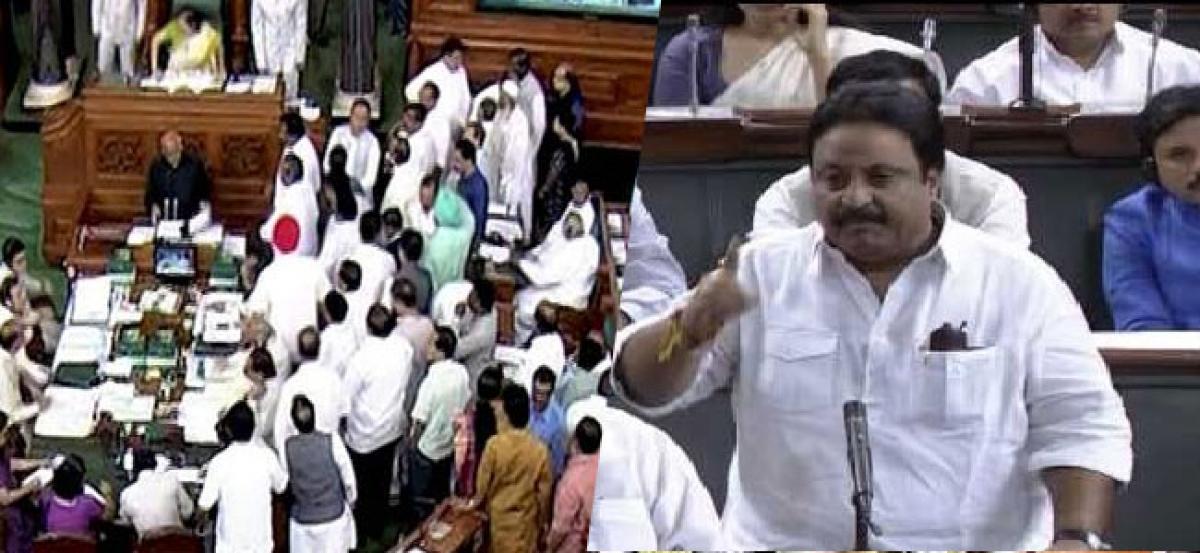 Highlights
The Telangana Rashtra Samiti TRS members of Parliament raised objections in the Lok Sabha regarding the remarks that the Bill was passed in an undemocratic manner
The Telangana Rashtra Samiti (TRS) members of Parliament raised objections in the Lok Sabha regarding the remarks that the Bill was passed in an undemocratic manner.
They stated that Telangana was created after much agitation and struggle with Andhra Pradesh Reorganisation Bill passed by both Houses of Parliament in accordance with law and parliamentary procedures.
TRS floor leader A P Jithender Reddy pointed out that the draft law was passed in 2014 following due procedures after the party convinced both the Congress and BJP to extend their support to the demand of statehood for Telangana.
He added that it is wrong to say that the bill was passed in an undemocratic manner and urged Speaker Sumitra Mahajan to erase any such reference to the Bill.
The TRS members spoke against TDP member Jayadev Galla said he was against the way, Andhra Pradesh was bifurcated.