Private bus mows seven-year-old girl crossing the road in Hyderabad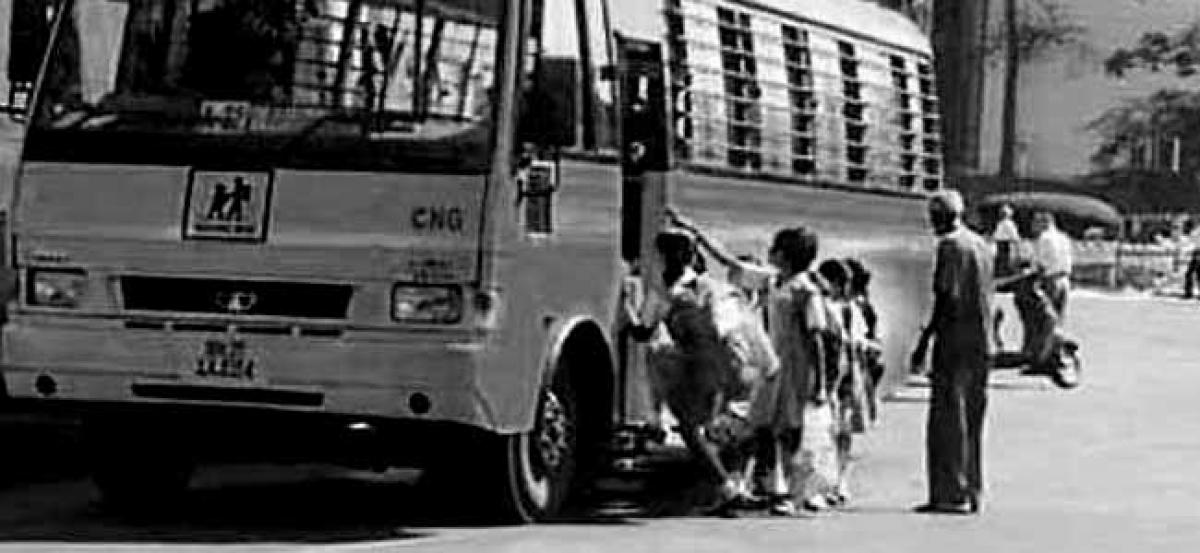 Highlights
A sevenyearold girl was mowed down by a private bus in Hyderabad on Tuesday The victim, Saloni Grace was crossing the road when a private bus hit her resulting in grievous injuries
A seven-year-old girl was mowed down by a private bus in Hyderabad on Tuesday. The victim, Saloni Grace was crossing the road when a private bus hit her resulting in grievous injuries.
Saloni resided near Narsapur X roads with her parents who work as iron welders. The locals alerted her parents who rushed to the spot. But the girl succumbed to her injuries.
The body was shifted to Gandhi hospital for postmortem and the police registered a case against the bus driver.