Mob attack police personnel at Rapur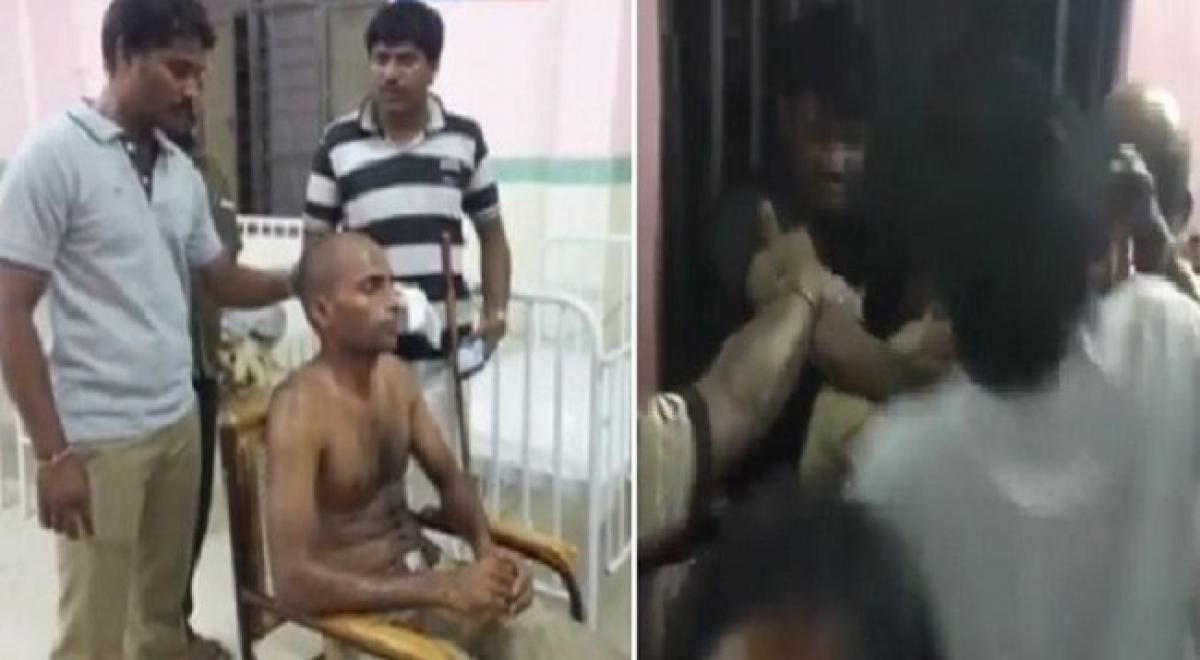 Highlights
Infuriated mob attacked a SubInspector and two police personnel in which they sustained severe injuries on Wednesday SubInspector Lakshman Rao has subsequently been shifted to local private hospital for treatment
Nellore: Infuriated mob attacked a Sub-Inspector and two police personnel in which they sustained severe injuries on Wednesday. Sub-Inspector Lakshman Rao has subsequently been shifted to local private hospital for treatment.
According to sources, Rajesh from ST colony of Rapur was caught to police in a drink and drive case two days ago.
Sub-Inspector Lakshman Rao beaten him during the time and started harassing. With this Rajesh informed to his relatives about the incident and torture by the SI. Sub-Inspector Lakshman Rao along warned Rajesh to attend the police station for interrogation.
Relatives of Rajesh who got infuriated reached to the police station and argued with the Sub-Inspector about the harrasement for some tine. Infuriated mob attacked the Sub-Inspector and also other police personnel pelting stones on the station. Sub-Inspector Lakshman Rao, Police constables Ramesh and Suresh received minor injuries. Tension prevailed for sometime when the mob attacked on the Police Station. Rapur Police informed about the incident to higher authorities for further action.