Hyderabad: Eight arrested for duping youth over government jobs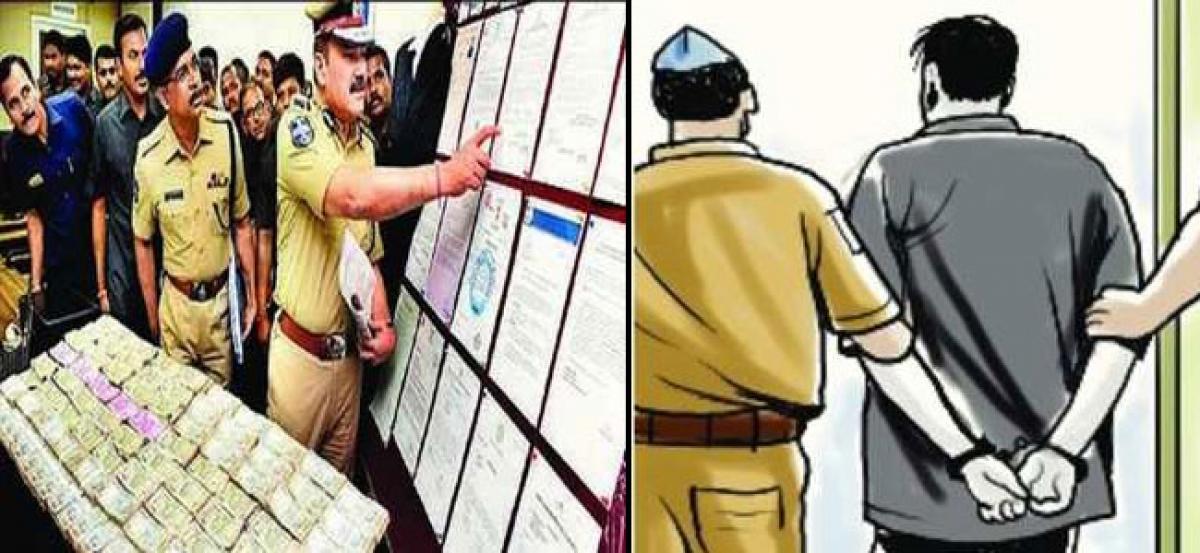 Highlights
Eight persons were arrested for duping several unemployed youth by promising them government jobs The Task Force officials seized Rs 24 lakh and fake appointment letters
Eight persons were arrested for duping several unemployed youth by promising them government jobs. The Task Force officials seized Rs 24 lakh and fake appointment letters.
The accused have been identified as Pitla Dathadri, M Shiva Reddy, Y Veeresham, V Gangadhar, K Rajesh, A Swamy, M Kranthi Kumar and M Srikanth. Another accused P Padma Reddy is absconding. Sources reveal that the gang had duped over 150 persons till date.
The gang demanded money between Rs 10 lakh to Rs 25 lakh in exchange of jobs such as Commercial Tex Department Clerk, Pointmen, Attender, Ticket Collector in Railways, Clerks, Attenders, Junior Assistant in Revenue, Secretariat, Education, TS TRANSCO, High Court, GHMC and other sectors.
The Hyderabad police informed that the victims were sent fake appointment letters from fake Gmail accounts and they were taken to Durgapur, Asansol, Khurda, Odisha, WB on the pretext of training.
However, after collecting the money, they would abscond.