KTR inaugurates international Blockchain Congress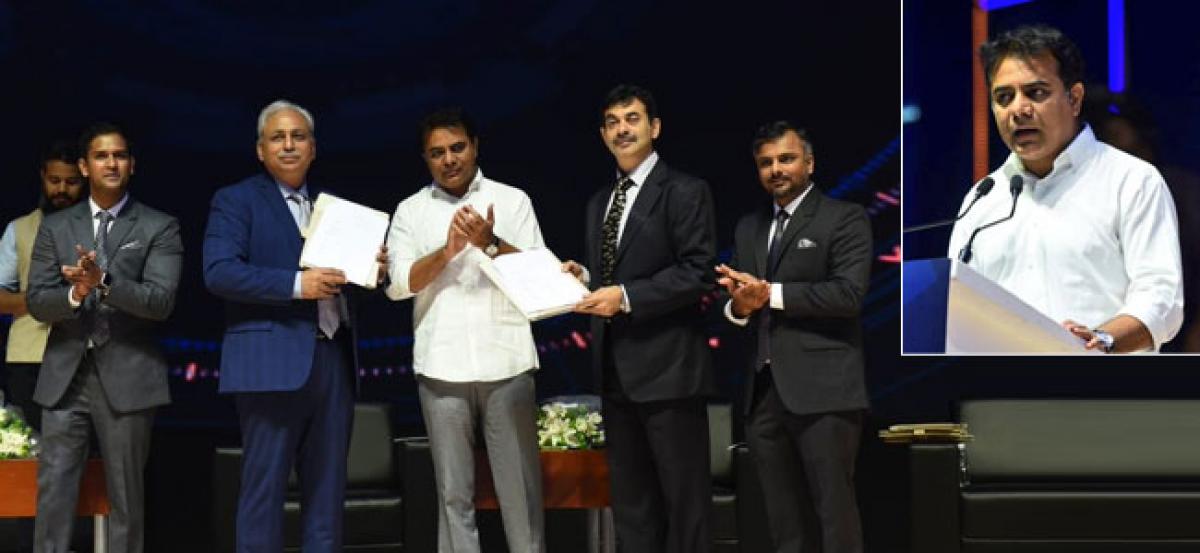 Highlights
Industries Minister KT Rama Rao on Friday inaugurated the international Blockchain Congress in Hyderabad NITI Aayog, Telangana and Goa governments are collaborating for the event
Hyderabad: Industries Minister KT Rama Rao on Friday inaugurated the international Blockchain Congress in Hyderabad. NITI Aayog, Telangana and Goa governments are collaborating for the event.
The three-day International Blockchain Congress-2018 kicked off today with the focus on emerging technology for the enterprise, next general financial services and developing applications for the state government.
Apart from KTR, Goa IT minister Rohan Khunte, NITI Aayog CEO Amitabh Kant and Tech Mahindra CEO CP Gurnani were among the prominent speakers at the inaugural.
The third day of the event will be held in Goa.
Speaking at the event, KTR said that Blockchain is leading to a revolutionary change in creating and making records, with total transparency.
He said that Telangana government will enter into MoUs with a few prominent companies, experts in blockchain technology, to adopt it in some of the government applications.
The blockchain is a growing list of records, connected through cryptography and is said to provide more privacy, security. Cryptocurrencies can be termed as the best example of blockchain technology. So far, the private blockchains are useful for the business purpose, but the Hyderabad new blockchain technology will be used widely in all public functions.