Atal Bihari Vajpayee no more: Telangana government declares public holiday on August 17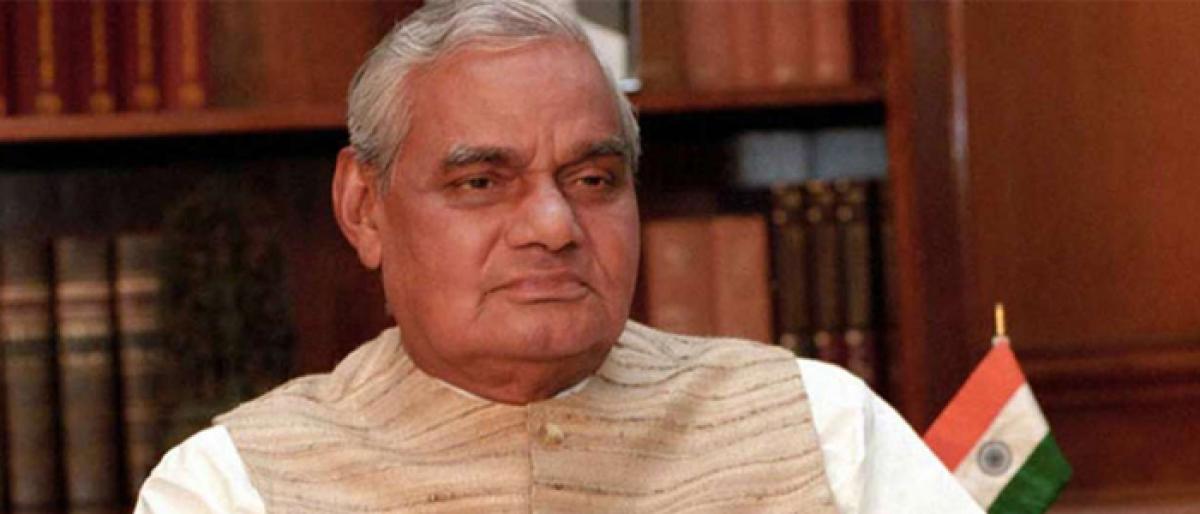 Highlights
Telangana government issued an order declaring a public holiday on August 17, Friday as a mark of respect to former Prime Minister late Atal Bihari Vajpayee
Hyderabad: Telangana government issued an order declaring a public holiday on August 17, Friday as a mark of respect to former Prime Minister late Atal Bihari Vajpayee.
As a mark of respect to former PM Sri Atal Bihari Vajpayee, State government declared holiday for tomorrow. #AtalBihariVajpayee

— Telangana CMO (@TelanganaCMO) August 16, 2018
Atal Bihari Vajpayee passed away on August 16 at All India Institute of Medical Science (AIIMS) following a prolonged illness. He was 93.
All schools, colleges and government offices will remain closed on August 17 in states like, Uttar Pradesh, Delhi, Gujarat, Madhya Pradesh, Odisha, Punjab, Bihar, Jharkhand, Haryana, Tamil Nadu and Karnataka.
His death was announced by the AIIMS hospital where he was admitted on June 11 with complications arising out of Urinary Tract Infection, low urine output and chest congestion. He was on life support since Wednesday morning after his condition deteriorated.
The central government has announced a period of seven-day mourning across the nation as a mark of respect to the departed leader.
Prime Minister Narendra Modi, BJP chief Amit Shah, party veteran LK Advani, Sonia Gandhi, Rahul Gandhi, Mamata Banerjee, Venkaiah Naidu, several union ministers and CMs and even former Pakistan President Pervez Musharaff mourned his death and several of them are at his residence to pay last respects.
Vajpayee's mortal remains will be taken to the BJP headquarters at 9 am on Friday for people to pay their last respect and the samadhi will be done at Vijay Ghat, near Rajghat, at 4 pm.