TDP Leader Joins BJP In AP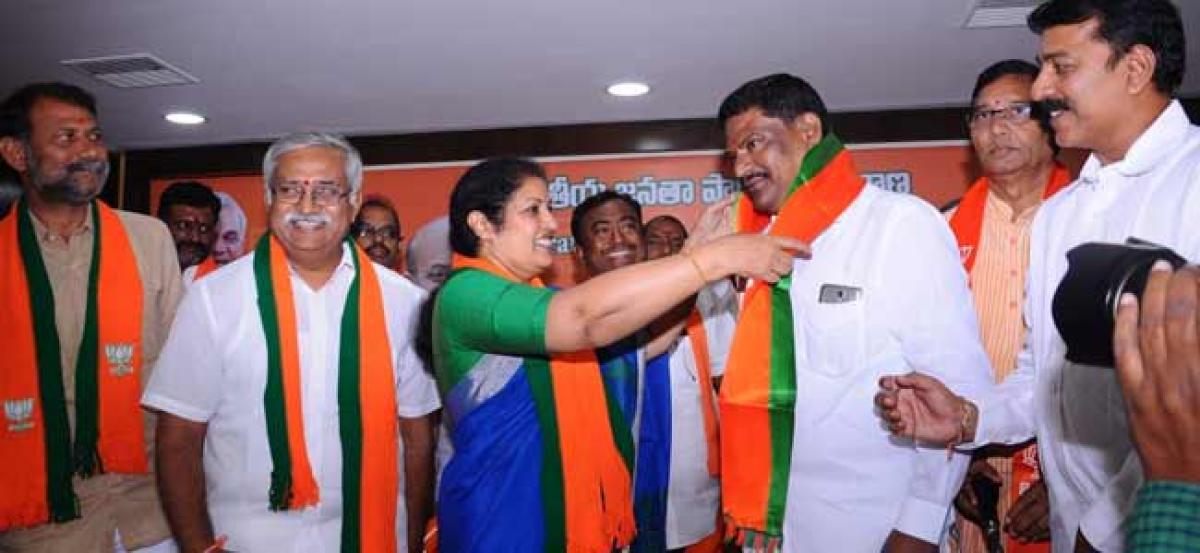 Highlights
The ruling TDP leader from Kurnool district Kotla Harichakrapani Reddy has joined BJP in the presence of the saffron party senior leader D Purandeswari
The ruling TDP leader from Kurnool district Kotla Harichakrapani Reddy has joined BJP in the presence of the saffron party senior leader D Purandeswari.
Reddy unsuccessfully contested in 2014 elections from Pattikonda Assembly Constituency. Later, he joined TDP.
Purandeswari said attracted by Prime Minister Narendra Modi's policies and the corruption free governance, many leaders from other parties are keen to join the BJP.