People will remember the rally for a long time, says KTR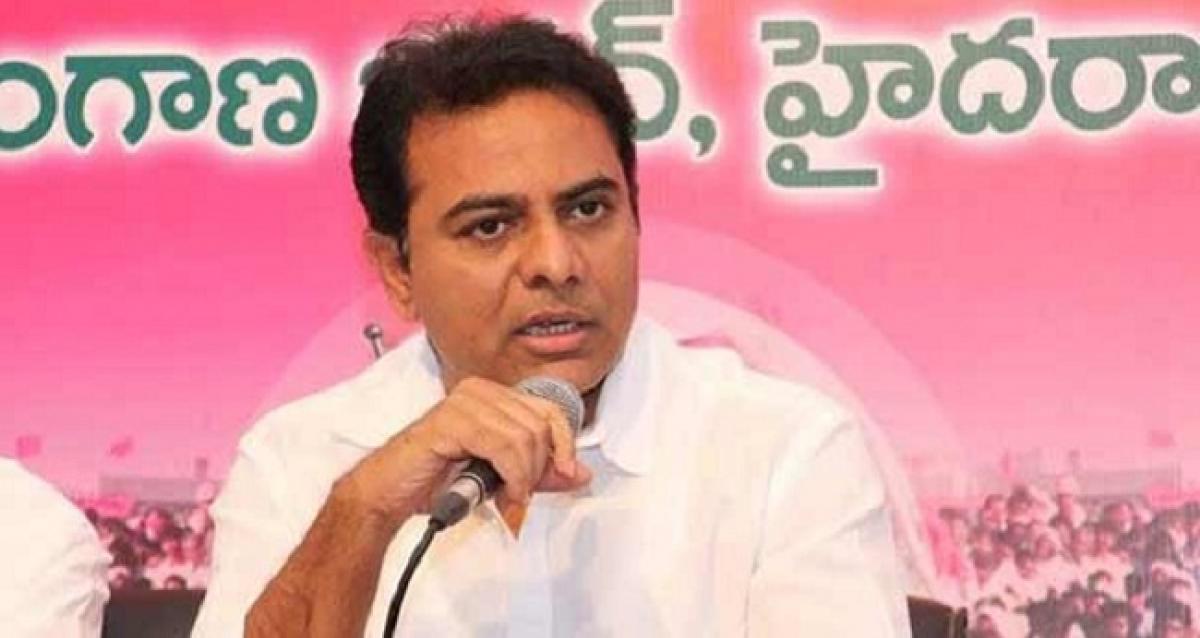 Highlights
Just a few hours before the commencement of a massive public meeting titled Pragati Nivedana in Ranga Reddy district on Sunday, Telangana Rashtra Samithi TRS leader KT Rama Rao said that the turnout for the rally will be something that the people of India will remember for a very long time
Ranga Reddy (Telangana): Just a few hours before the commencement of a massive public meeting titled 'Pragati Nivedana' in Ranga Reddy district on Sunday, Telangana Rashtra Samithi (TRS) leader KT Rama Rao said that the turnout for the rally will be something that the people of India will remember for a very long time.
"The turnout in this rally is going to be something that people will remember for a long time. It is going to be the biggest political rally ever held in India," KTR told ANI.
He confirmed that Chief Minister K. Chandrashekar Rao will reach the venue at around 5 pm.
The party has invited scores of local artistes and folk dancers in order to keep TRS participants entertained at the venue of the rally.
As part of the arrangements ahead of the meeting, a poster was spotted near the venue depicting the Telangana Chief minister as Lord Rama.
The ruling TRS government has organised this public meeting at Kongara Kalan village amid speculations of early polls to the state legislative assembly.
In response to a complaint filed by the Opposition accusing the TRS of wasting funds, Rao told ANI that it was unfortunate that in a democratic country like India, organisations are creating obstructions for the political outfit who wants to connect with the masses. "Democracy is a government of the people, by the people, and for the people," he added.
"Opposition in Telangana are intellectually bankrupt, unfortunately. And, if anything they should welcome a party like TRS which is making efforts going back to people," Rao claimed.
KTR's remark came after senior Congress leader and former Member of Parliament (MP) V Hanumantha Rao accused the government of bribing each volunteer of Rs 5,000-6,000 to attend the meeting.
Bharatiya Janata Party (BJP) MLC N Ramchander Rao too criticised the TRS for allegedly using public money to fund their campaigns.
"They (TRS) haven't provided 1.25 lakh jobs to the people of Telangana as they promised during the election. They didn't give 2BHK houses to the underprivileged people of the state, or 3 acres land to the Dalits. They are instead using public money for their own party campaigns. I'm sure this is taking place with a purpose to take an opportunity to declare early elections in the state," Rao said.