Women Raise their heads high in Telangana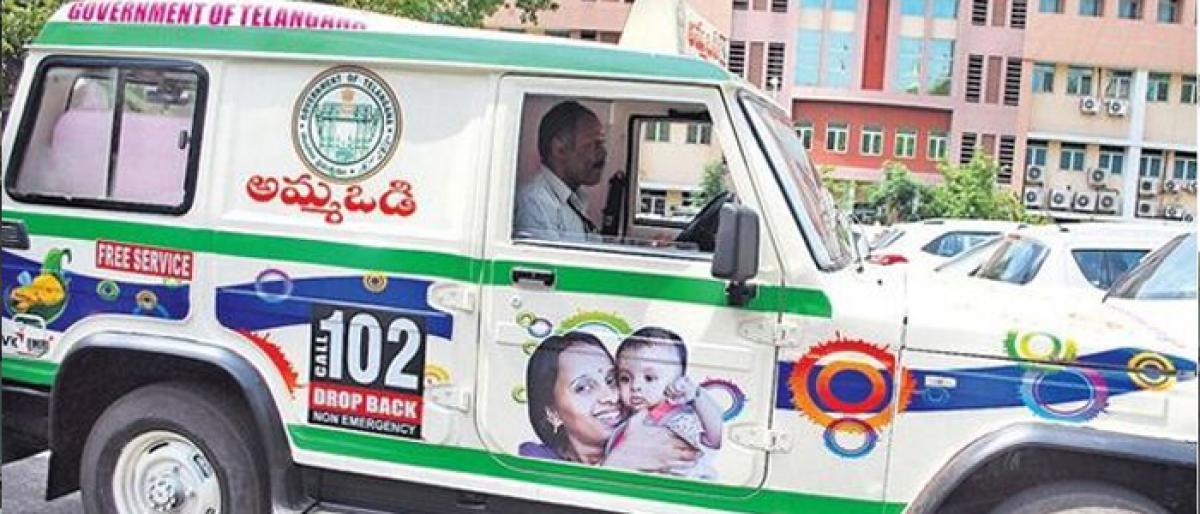 Highlights
Through Aanganwadi centres for pregnant women, lactating mothers daily one nutritious meal is provided Along with an egg, milk powder, wheat, Chana dal, sugar and oils a packet of 2 and a half kilos pulses are provided every month
Women reservations: Assembly has passed a resolution seeking 33% reservation for women in legislative bodies. In market committee for women 33% reservation has been accorded.
KCR Kits: in order to promote deliveries in hospitals Rs 12,000 cash incentive, Rs.3000 worth kits are being distributed. If a girl child is born Rs 1000 is being paid additionally.
Amma Vodi vehicles: In order to drop the lactating mothers home along with the child on post-delivery Amma Vodi (102 Vehicles) are made available. Two-wheeler 108 vehicles (Bike Ambulance): in case of accidents for immediate medical aid and assistance 108 bike ambulances are introduced.
Rekkalu vehicles scheme: For ANMS to extend door to door medical aid two-wheelers are provided on subsidized prices. In order to enter names of pregnant women, give timely injections and provide other medical facilities 6500 vehicles are being provided.
Arogya Lakshmi: nutritious food: Through Aanganwadi centres for pregnant women, lactating mother's daily one nutritious meal is provided. Along with an egg, milk powder, wheat, Chana dal, sugar and oils a packet of 2 and a half kilos pulses are provided every month.
Women Organisers: To implement women and child programmes 16 member s of women organisers were appointed.
Balika Arogya Rakshana Pathakam: For eight lakh girl students pursuing an education in government schools, Model Schools and KGBV schools health hygienic kits are being distributed.
Stree Nidhi: up to Rs 10 lakhs interest-free loans.: In 4.60 lakh self-help groups benefitting 8.58 lakh families the interest-free loans limit has been enhanced from Rs 5 to Rs 10 lakhs. The interest is being borne by the government.
The welfare of Differently Abled: For the physically challenged at 100% subsidy government has decided to allocate motorcycles. Mess charges were enhanced from Rs 850 to Rs 1500 for the physically challenged. At 80% subsidy Rs.1 lakh loan facility has been provided. For Rs.10 lakh loans, 50% subsidy is accorded. On par with SC/STs in the industrial sector for the physically challenged all facilities are being provided. For those who are willing to marry them the incentive has been enhanced from 50,000 to 1,00,000. Free bus pass provision is given for them.