Chandrababu tells MLAs to be serious about Assembly session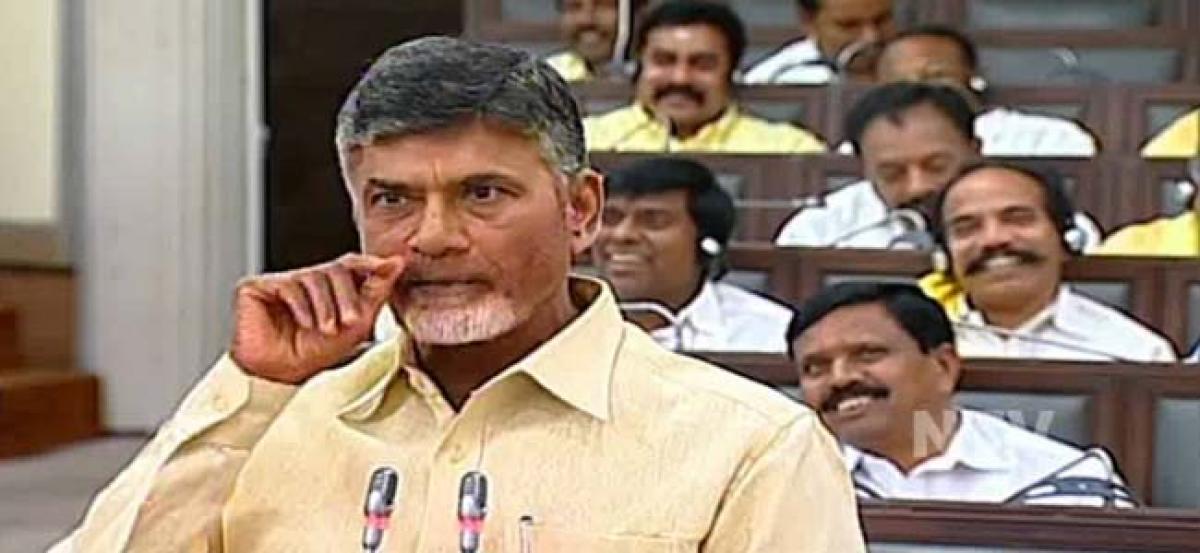 Highlights
Andhra Pradesh chief minister and TDP chief Nara Chandrababu Naidu has asked all the party MLAs to attend the AP Assembly session without fail
Andhra Pradesh chief minister and TDP chief Nara Chandrababu Naidu has asked all the party MLAs to attend the AP Assembly session without fail. On Monday morning, Chandrababu held a teleconference with the party MLAs on Monday morning and told them to be attentive in the house and behave in a disciplined manner.
He also asked them to be serious about the question hour and ensure that right supplementary questions to ensure that complete information on any issue. He also called upon the the MLAs to give constructive suggestions to the government and asked them to remember that they were answerable to the people.
Chandrababu charged the opposition with being destructive in its approach and said that the people are of the opinion that the AP Assembly was in order and was transacting meaningful business because the Opposition was abstaining from the assembly.