Kondagattu bus tragedy: death toll rises to 61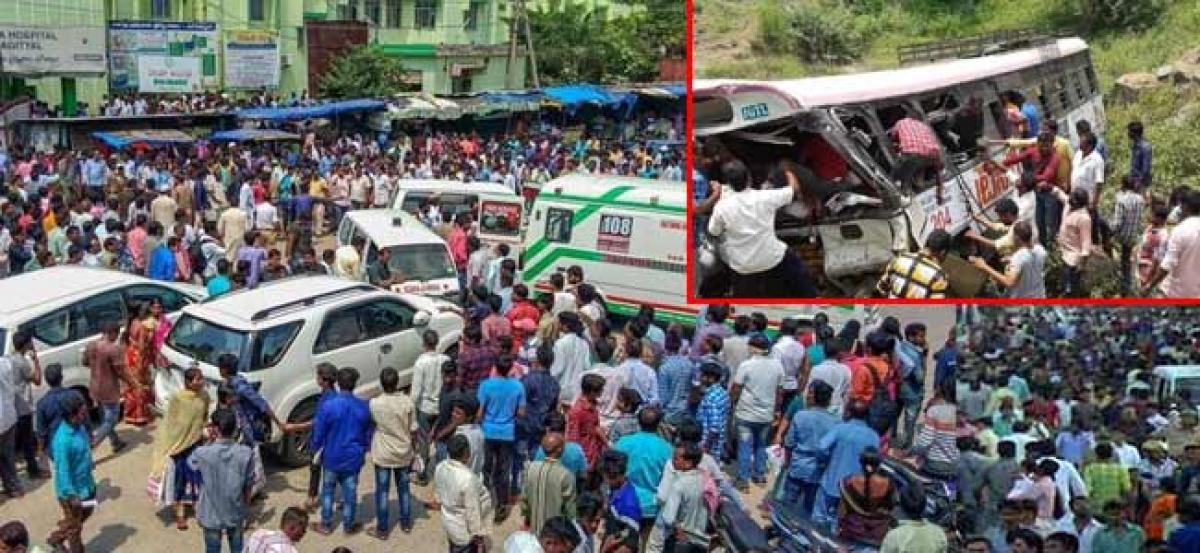 Highlights
In the major bus tragedy, the death toll of Kondagattu victims rose to 61 on Wednesday The bus accident which occurred on Kondagattu ghat road of Jagitial district on Tuesday claimed 57 lives
In the major bus tragedy, the death toll of Kondagattu victims rose to 61 on Wednesday. The bus accident which occurred on Kondagattu ghat road of Jagitial district on Tuesday claimed 57 lives.
The reason for the accident is reported to have the driving taking the ghat road to save fuel reducing the distance by 2 km. It was also learned that the bus was at a speed of 70 kmph when the incident took place.
The driver Parameshwar escaped the mishap with minor injuries while several passengers were still under critical condition. They were shifted to Hyderabad and Karimnagar for better treatment.
The last rites of 57 deceased were performed in their villages on Wednesday with Shanivarampet village alone accounting for 13 funerals.