Will complete Polavaram come what may: Chandrababu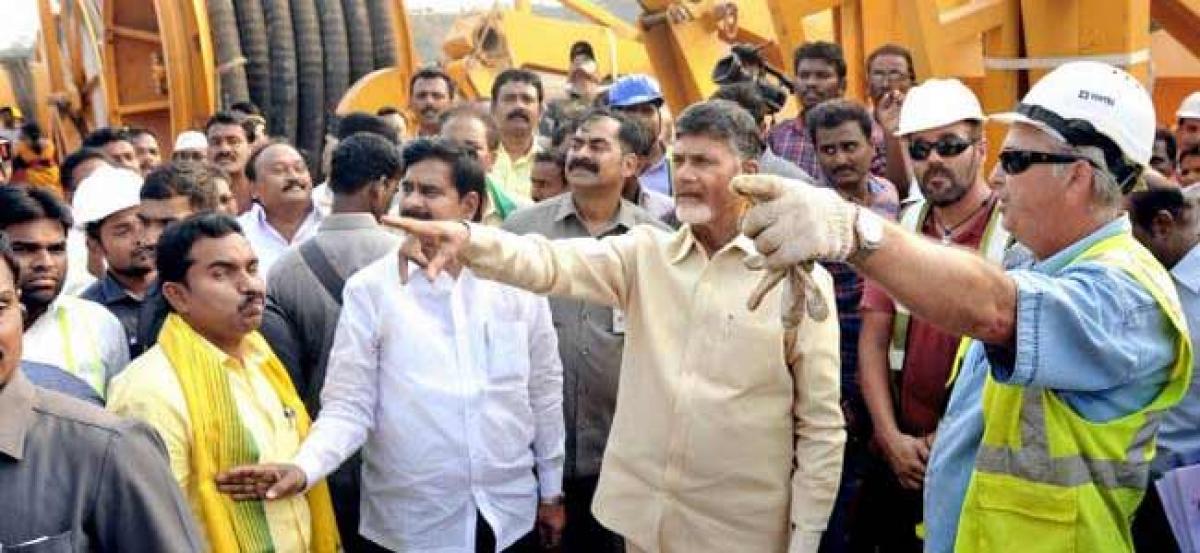 Highlights
Andhra Pradesh Chief Minsiter N Chandrababu Naidu has categorically said that he would complete the Polavaram project at any cost Speaking after inaugurating the Polavaram Gallery Walk, he said this was a memorable event for him
Polavaram (West Godavari) : Andhra Pradesh Chief Minsiter N Chandrababu Naidu has categorically said that he would complete the Polavaram project at any cost. Speaking after inaugurating the Polavaram Gallery Walk, he said this was a memorable event for him.
He said he had walked the whole gallery and felt on top of the world doing it. It said he had laid the stone for the project and had walked the gallery. He said that despite impediments from the Centre, he would complete the project at any cost. He said that the officials were working to get approvals for the revised estimates of the project.
He said that the government was ready to make corrections in the project and welcomed suggestions from the Opposition. "But at the same time, we will not boher about political criticism. They are more interested in politics, while I am interested in progress and development. We will complete the project by May next year and provide water through gravity," Chandrababu said.