TJS join hands with Mahakutami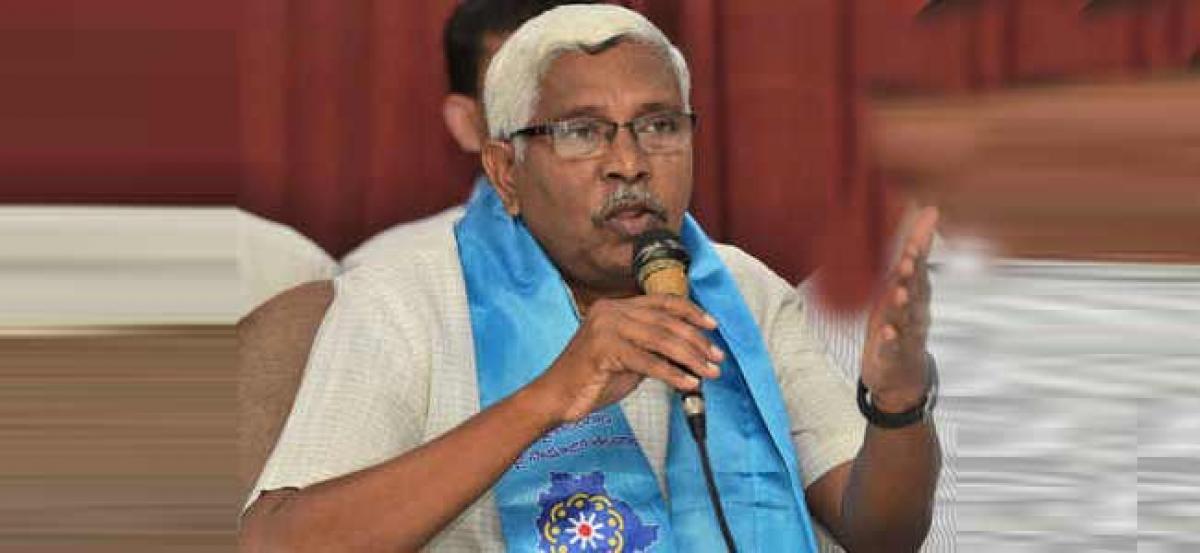 Highlights
Aiming to defeat the ruling TRS party in the ensuing elections, Telangana Jana Samithi TJS chief Kondandaram joined Mahakutami on Friday after meeting the leaders of TDP, Congress and CPI
Aiming to defeat the ruling TRS party in the ensuing elections, Telangana Jana Samithi (TJS) chief Kondandaram joined Mahakutami on Friday after meeting the leaders of TDP, Congress and CPI.
"After joining the alliance, the TJS chief said that the other parties have agreed to the agenda which was prepared considering the aspirations of the Telangana people," he said.
Kondandaram who played a vital role in the Telangana movement has been ignored by the TRS government. He was the main supporter of KCR during the agitation for a separate state.
Mahakutami was formed on September 12 by BJP, TDP and CPI. On Friday, TJS also joined hands with the grand alliance. The parties are yet to finalise the seat sharing.