Triple talaq bill diversionary ploy: Congress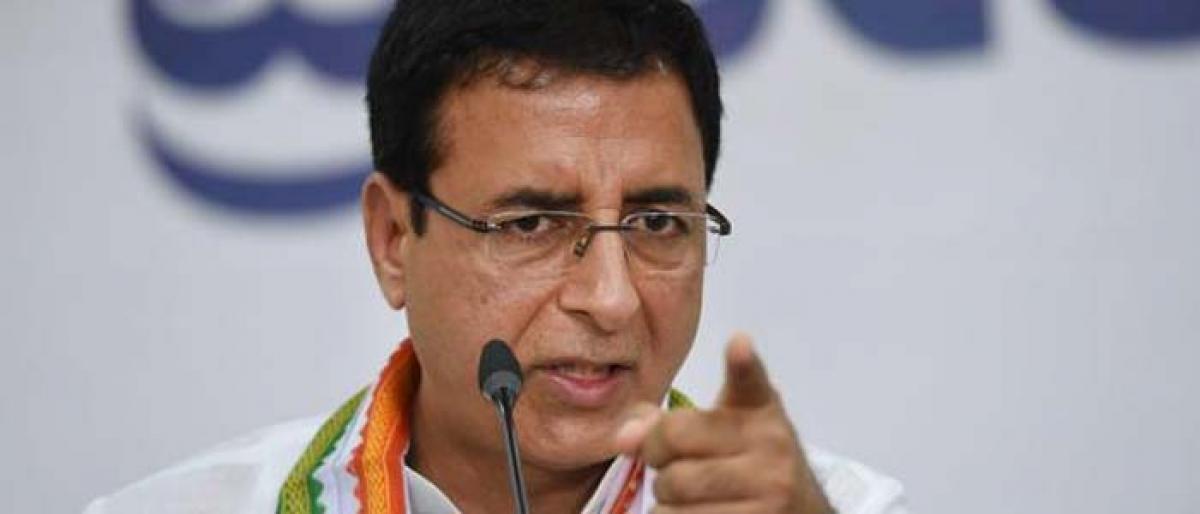 Highlights
With the Union Cabinet on Wednesday approving an ordinance criminalising triple talaq, the Congress has accused the Modi government of using the issue for vote garnering and a diversionary ploy amid rising incidents of rape
​New Delhi: With the Union Cabinet on Wednesday approving an ordinance criminalising triple talaq, the Congress has accused the Modi government of using the issue for "vote garnering" and a diversionary ploy amid rising incidents of rape.
Finding flaws in the ordinance, the Congress asked why the Modi government did not bring a legislation or ordinance banning triple talaq before the Supreme Court in August 2017 declared the practice of instant divorce as unconstitutional.
"An unnerved BJP finding itself cornered on the issue of repeated and gruesome rape incidents and issues of women's security is seeking to divert and reset the political agenda by hurriedly bringing an ordinance on instant triple talaq," said Congress spokesperson Randeep Singh Surjewala.
He accused Prime Minister Narendra Modi and the Bharatiya Janata Party (BJP) of becoming "habitual offenders" in using instant triple talaq as a "political football for vote garnering" rather than ensuring the welfare and subsistence of Muslim women.
"It is only after the Supreme Court judgment that PM Modi and BJP tried to make political capital by proposing a legislation that was heavily loaded against the welfare of Muslim women. Modi and BJP have similarly attempted to fool the people on a number of issues like Article 370, Uniform Civil Code, Armed Forces Special Powers Act," said Surjewala.
Pointing out flaws in the ordinance, the Congress said "subsistence allowance" had neither been defined nor the amount quantified in the proposed legislation or even in the ordinance.
The Congress also asked the Prime Minister and the Law Minister to reveal the method of calculating subsistence allowance and how it would be quantified.
"Will the subsistence allowance be in addition to maintenance granted to a Muslim woman under Sections 3 and 4 of The Muslim Women (Protection of Rights on Divorce) Act, 1986 or will such maintenance be deducted from subsistence allowance or will a Muslim woman be entitled to only one of the two," asked the Congress leader.
The Congress also expressed reservation over the proposed ordinance putting the onus of proving instant triple talaq on women, saying it will result in a long drawn litigation.
"This is one more way of Modi government to harass Muslim women and children. Why can't this law envisage a presumption in favour of the woman putting the onus of proof on the husband to establish that instant triple talaq was not pronounced by him," Surjewala said.
If the offending husband was jailed, who would pay maintenance to women and children, the party asked.