Metro Rail Phase-I will be completed by next year: NVS Reddy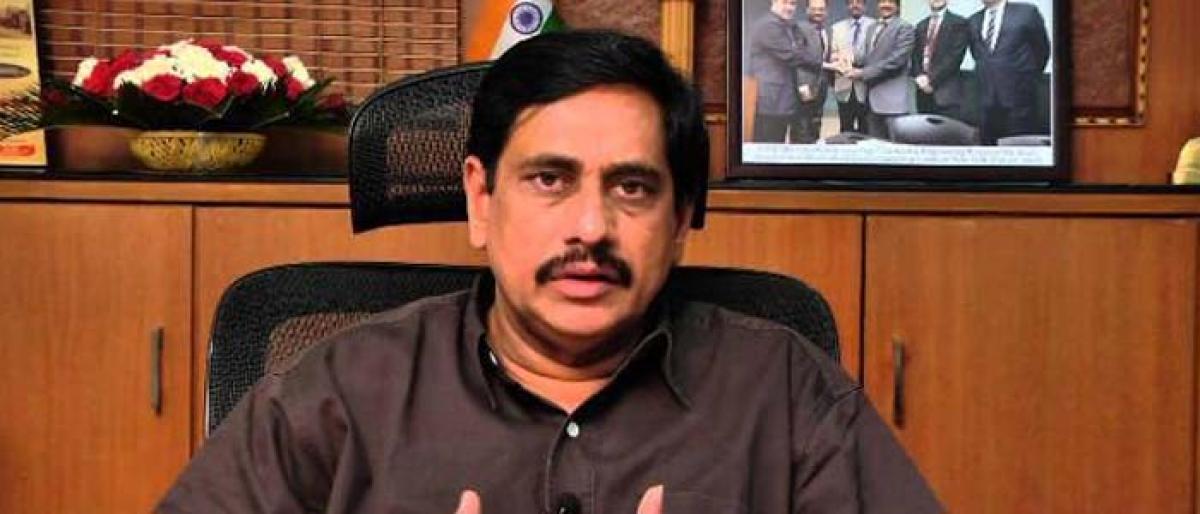 Highlights
The phaseI of Hyderabad Metro Rail project will be completed by next year and a detailed project report DPR on Metro phaseII is in final stage, a top official said on Tuesday
The phase-I of Hyderabad Metro Rail project will be completed by next year and a detailed project report (DPR) on Metro phase-II is in final stage, a top official said on Tuesday.
With 46 km now operational of the phase-I, Hyderabad Metro Monday became the country's second largest Metro Rail network, next only to Delhi.
The Ameerpet-Hi-Tec City 10 km line will be open from December (this year) while services between Jubilee Bus Station and MGBS (10 km) will be launched mid 2019, Hyderabad Metro Rail Limited (HMRL) Managing Director NVS Reddy told reporters.
"We want to complete a total of 66 km (network) out of Phase-I of the project other than Old City by second part of next year," Reddy said.
The concessionaire L&T Metro Rail (Hyderabad) Limited, which is building the project across three corridors has spent about Rs 13,000 crore so far while on behalf of government side Rs 2,300 crore has been as part of VGF guidelines which is in addition, Reddy said.
Governor of Andhra Pradesh and Telangana E S L Narasimhan, after inaugurating the 16-km stretch of Hyderabad Metro Rail between Ameerpet and L B Nagar Monday set the target for completion of Hi-Tec City Metro line as December 2018. "Governor has set a target of December 15 this year...we are working on it," Reddy said.
On Metro passing through the Old City, which is part of the Phase-I (MGBS-Falaknuma, a stretch of 5.5 km), Reddy said, "As per directions of Telangana caretaker Chief Minister K Chandrasekhar Rao, surveys are going on and markings of property acquisition will be done...physical activity (construction) it takes three years. On the Metro Phase-II as part of expansion programme to connect to the International Airport at Shamshabad, Reddy said "we are exploring different options (route).
"The DPRs for Phase-II are almost in the final stage. We will do internal discussions and then send it to the government...the government has to approve," he said. Over 2.5 lakh smart cards (used by commuters to travel) have been sold so far, Reddy said.
Asked on how much more will be invested on this (HMRL) project, L&T Metro Rail (Hyderabad) Limited (LTMRHL) MD & CEO KVB Reddy said "Once we reach the completion stage we can comment on it". Reacting to a query on the Metro route in Old City, the L&T official said "Once the survey is completed alignment route will be decided".
In November last year, Prime Minister Narendra Modi had inaugurated a 30 kms stretch between Miyapur and Nagole out of the 72-km long elevated metro project.