Hyderabad: Private schools, medical shops observe bandh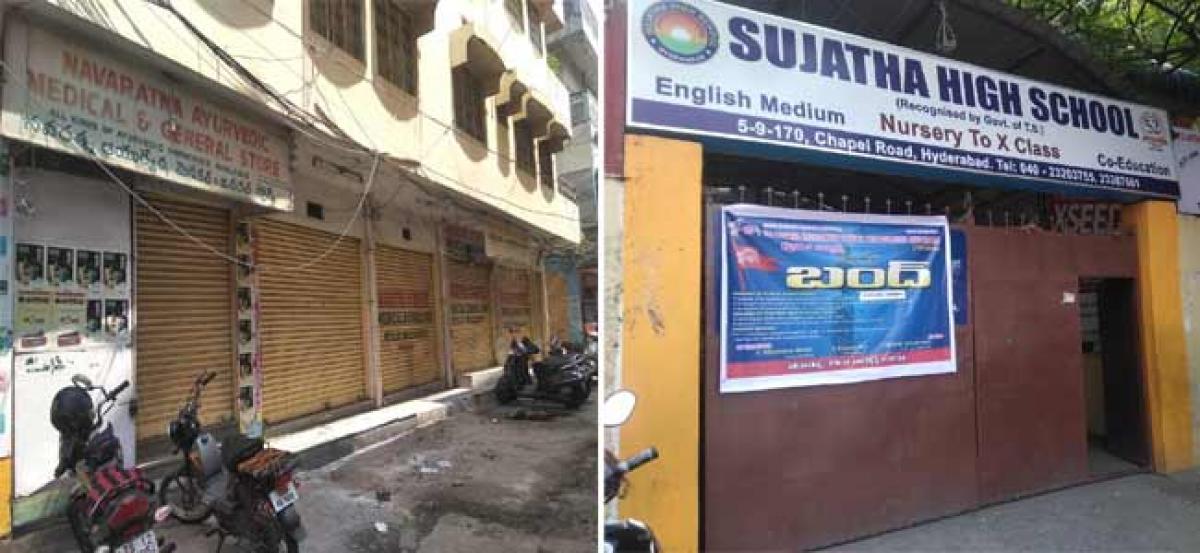 Highlights
A few private schools and medical shops in the city have observed bandh today The impact of schools bandh was not so high, several schools in the city are working despite the bandh called by the TRSMA
Hyderabad: A few private schools and medical shops in the city have observed bandh today. The impact of schools bandh was not so high, several schools in the city are working despite the bandh called by the TRSMA.
The Telangana Recognised School Management Association (TRSMA) called for the private schools bandh today protesting against the state demand of producing NOC from fire and traffic department for the schools.
On the other hand, all the medical shops in the city have been closed against the online sale of medicines which is affecting the business of medical shops. All India Chemists and Druggists Association called for the bandh today.