IT Raids in the houses of KondalReddy, Sebastian and Udaya Simha completed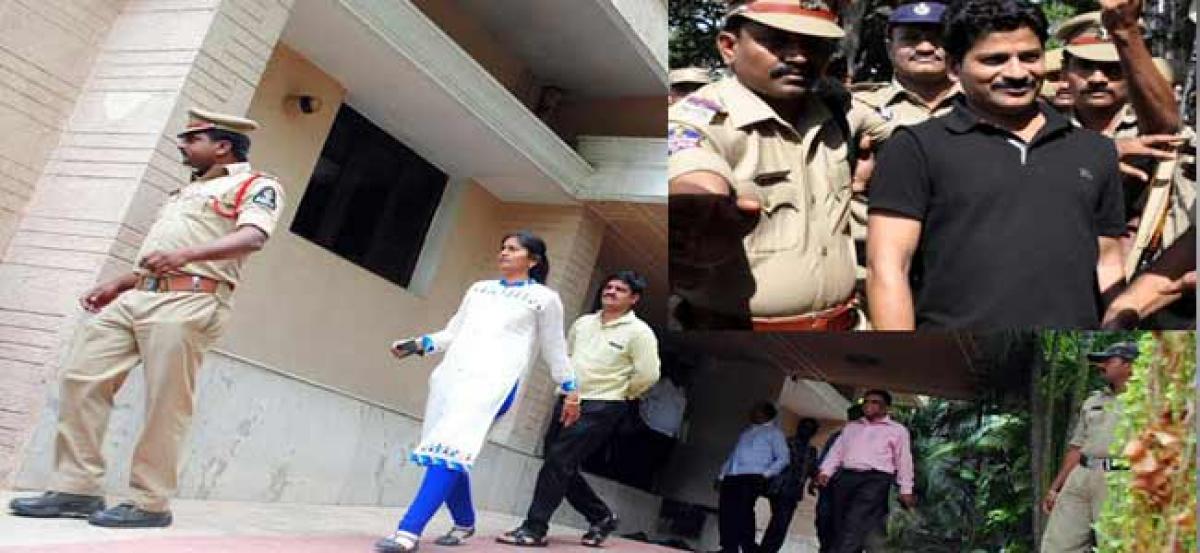 Highlights
IncomeTax official raids in the houses of Revanth Reddys brother KondalReddy and his aides Sebastian and UdayaSimha who were facing allegations in cash for Vote case were completed in the morning hours on Friday
Hyderabad: IncomeTax official raids in the houses of Revanth Reddy's brother KondalReddy and his aides Sebastian and UdayaSimha who were facing allegations in cash for Vote case were completed in the morning hours on Friday.
IT officials issued notices to KondalReddy reddy and asked him to answer in five days regarding the clarifications made by the officials.
On the other hand, search operations in Sebastian house completed. IT officials issued notices to him to present before them on October 1 at 3 pm and answer the enquiry.
Search operations in UdayaSimha is also completed on Friday.After the search operations in his house IT officials took him to the his house in Madhapur and did searches on Friday morning.
Search and enquiry is still continuing in Revanth Reddy house.As per the IT official sources till now Rs one crore net cash and several key documents were seized by the IT officials and as per reports till now the enquiry continue for afternoon hours.