Telangana men who toiled without salaries in Gulf reached Hyderabad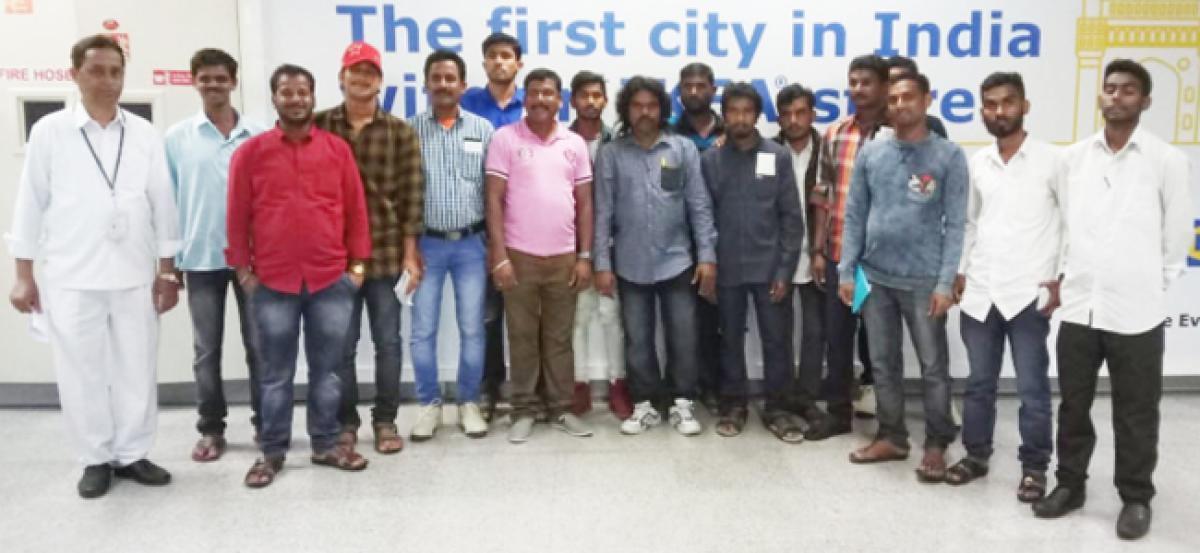 Highlights
Over 25 people from Telangana who toiled without food and salaries in the Gulf countries have reached Hyderabad on Sunday
Over 25 people from Telangana who toiled without food and salaries in the Gulf countries have reached Hyderabad on Sunday.
After a series of complaints received by the kins of the gulf victims, a team of government officials from the state visited UAE to bring back the people suffering in the country.
The UAE government sought an approval from Amnesty and sent the people to India after holding a meeting with Indian high commissioner in the presence of state government officials Arvind Singh, Mahesh Bigala, Narasimha Naidu, Rasheed and Chittibabu.
The state NRI department officials welcomed the victims at the RGI airport who returned to the city from Sharjah.