Most wanted thieves nabbed by Warangal cops, gold worth Rs 35 lakh seized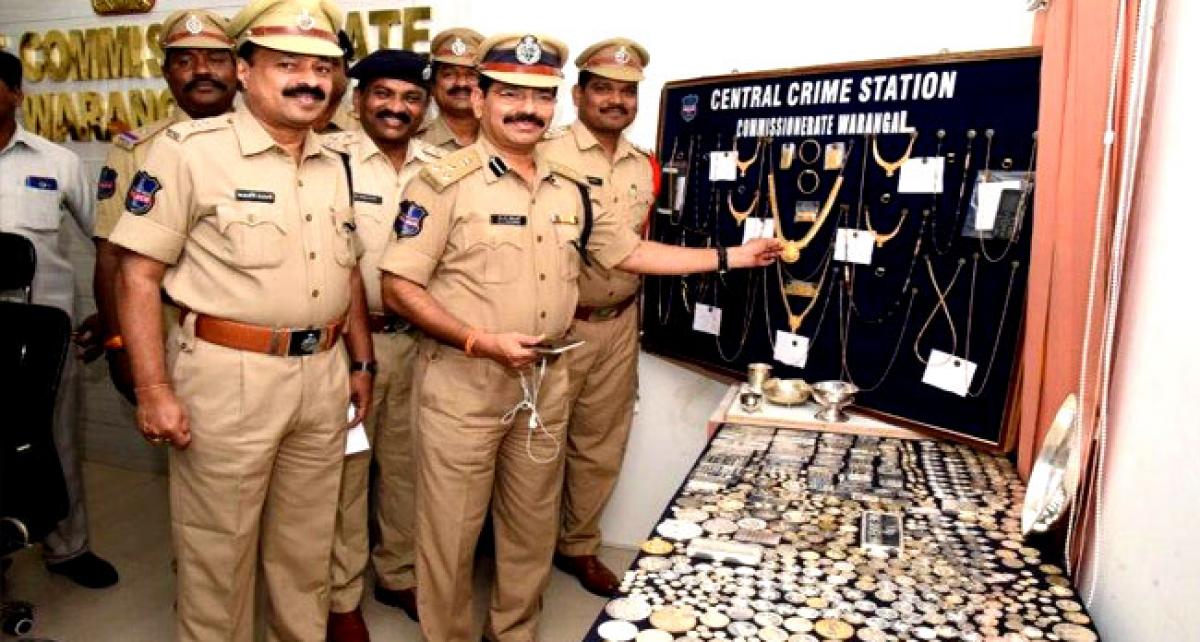 Highlights
Two fugitive thieves were nabbed by Warangal city police on Saturday and gold ornaments worth of Rs 35 lakh seized
Warangal : Two fugitive thieves were nabbed by Warangal city police on Saturday and gold ornaments worth of Rs 35 lakh seized.
The police also recovered two bikes, housebreaking equipment and tools from them.
The accused are learned to have been involved in many housebreakings in Warangal city. "Their target the houses in the towns which are well connected by railways," a police officer said adding that they have committed around 15 crimes in the city.
Based on CCTV footages, the police cracked the case after getting to know that they have been residing in Warangal city.