AAP predicts hung Assembly in Telangana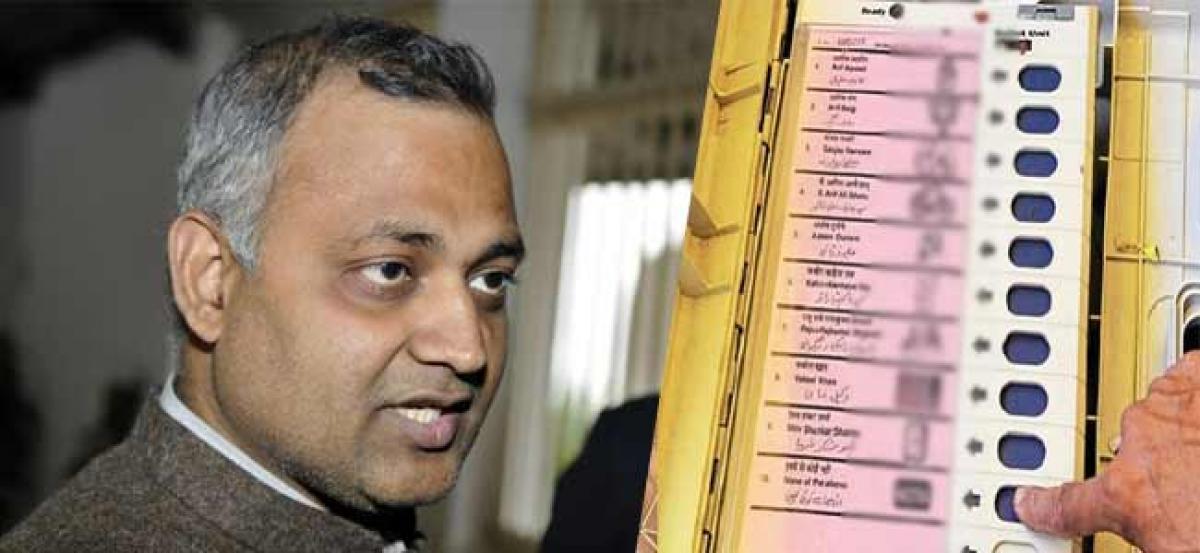 Highlights
The Aam Aadmi Party AAP has predicted a hung Assembly in the coming Telangana polls with no single party getting a majority, while promising a Delhi model government as its poll plank in the southern state
Hyderabad: The Aam Aadmi Party (AAP) has predicted a hung Assembly in the coming Telangana polls with no single party getting a majority, while promising a "Delhi model" government as its poll plank in the southern state.
AAP in-charge of the southern states and Delhi MLA Somnath Bharti claimed that an "unspoken anti-incumbency" prevailed against the K Chandrasekhar Rao government in poll-bound Telangana.
"This time, Telangana is going to give you surprising results. It will not be along the expected lines...we believe this.
"Given the scenario in Telangana, where the BJP has fielded candidates separately and against KCR, and there is an alliance between the TDP, TJS and the Congress, the state is possibly going to throw up a hung Assembly," Bharti told PTI.
"That is what we foresee. It is going to be a mysterious and interesting election," he said.
Bharti claimed that there was huge anti-incumbency against KCR.
"People may not be speaking, but the ballot box will speak. We are waiting for the people to think about the new polity in Telangana," he said.
Bharti had earlier said the AAP would contest all the 119 seats in Telangana.
The Election Commission (EC) had Saturday announced the election schedule for five states, including Telangana, which will go to the polls on December 7.
Counting of votes for all these states will be taken up on December 11.
The Telangana Assembly was dissolved on September 6.
The polls were originally scheduled to be held simultaneously with the Lok Sabha election next year.
However, the Assembly was dissolved prematurely last month, which necessitated the polls ahead of the schedule.
Bharti claimed that they had a proven model of governance in Delhi, where the education standards in government schools had surpassed that of the private schools and there was a world-class healthcare system.
"(Former UN secretary general) Kofi Annan appreciated our model and experiments. If Delhi can get it (better facilities), why not Telangana? That is going to be our plank," he said.
AAP Telangana Observer Priyanka Kakkar said screening of candidates for the polls was on and the party expected to announce the first set of candidates by October 15.
According to Kakkar, who recently toured certain parts of the state, the screening process included filling up application forms, followed by an interview.
"Whoever wants to contest from our party will have to get the signatures of at least 1,000 voters in that particular constituency. We have adopted this exercise for Telangana, because we see loyalty as a big question in political parties.
The AAP had garnered 0.18 per cent votes in the last Telangana Assembly election in 2014, the party's state convenor, Ramu Goud, said.