Kondagattu tragedy: Kin of victims yet to receive ex gratia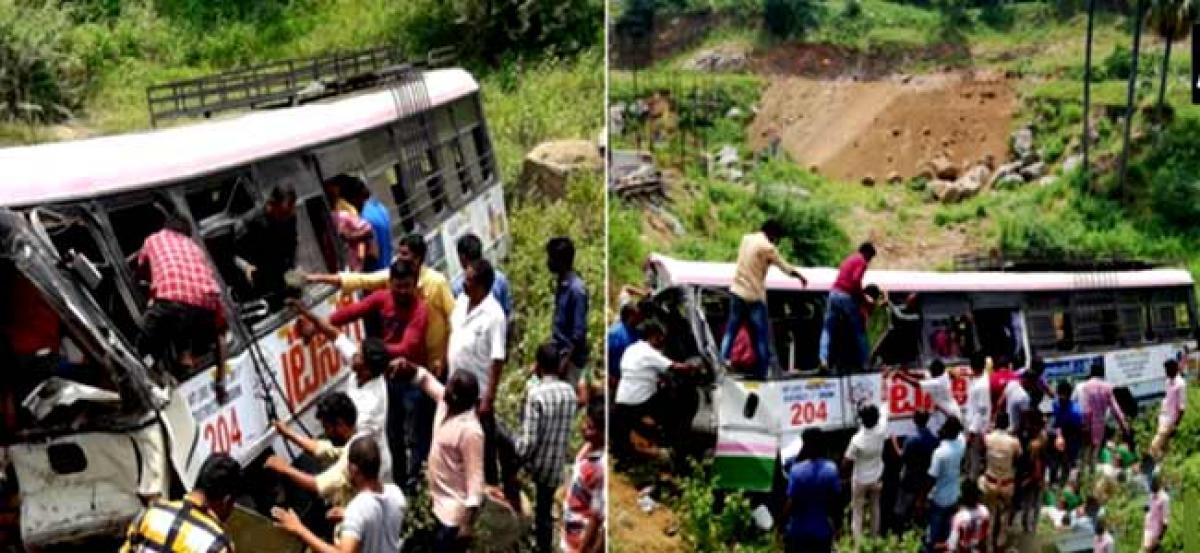 Highlights
Kondagattu bus tragedy which claimed the lives of 64 people was included in one of the worst bus accidents in the countryThe other 30 passengers who sustained grievous injuries are still recovering
Kondagattu bus tragedy which claimed the lives of 64 people was included in one of the worst bus accidents in the country.
The other 30 passengers who sustained grievous injuries are still recovering.
The state government expressed grief over the incident and announced Rs 5 lakh ex gratia to deceased families and Rs 2.5 lakh for the injured.
But many of the victim families said that they haven't received any amount even after a month of the bus tragedy.
A report was sent to the Chief Minister Relief Fund (CMRF) by the district collector to release the funds. But it is learned that the file is pending as the election code was in force in the state.
The compensation will be given to the families of the victims after seeking permission from Election Commission, an officer of CMRF said.
The accident occurred on September 11 while the bus is heading to Jagitial from Kondagattu fell into a gorge after the driver lost control over the speeding bus.