Rayalaseema youth who protested Aravinda Sametha meet with road mishap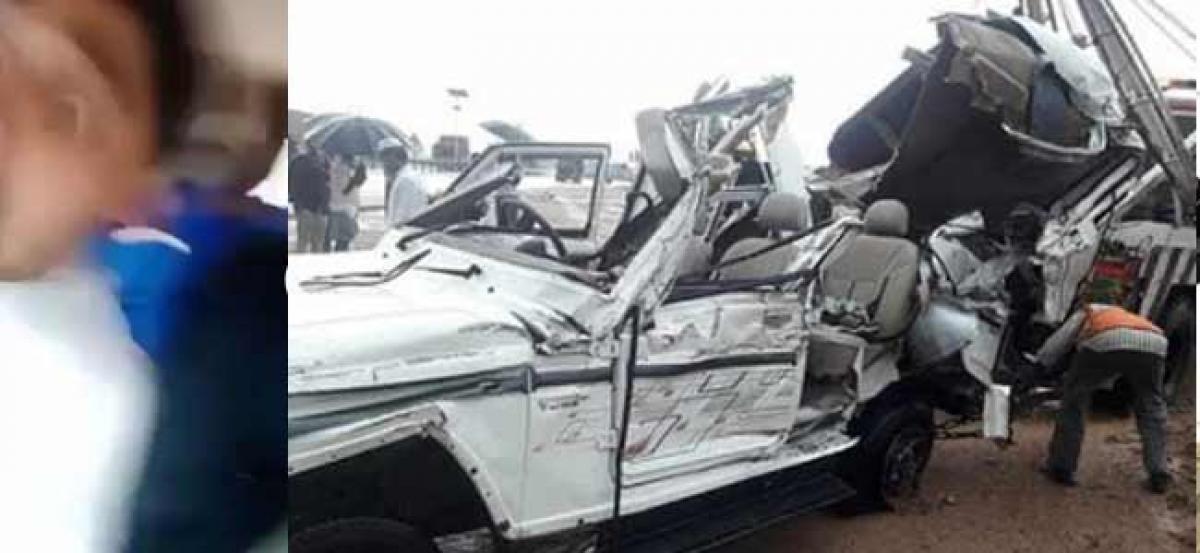 Highlights
The group of youth, who addressed a press conference recently opposing the insulting of Rayalaseema region and the slang in NTRstarrer Aravinda Sametha, met with a road mishap while coming to Hyderabad from Rayalaseema
The group of youth, who addressed a press conference recently opposing the insulting of Rayalaseema region and the slang in NTR-starrer Aravinda Sametha, met with a road mishap while coming to Hyderabad from Rayalaseema.
One person died during the treatment, while three others suffered grievous injuries. They were coming to Hyderabad to attend a TV debate.
The deceased has been identified as Jalam Srinu, while Krishna Naik, Ravi Kumar and Rajasekhara Reddy suffered injuries. Their vehicle suffered heavy damage in the road mishap. According to a Facebook post, Jalam Srinu was also active in Rayalaseema agitation and Dalit movement.