Intel to Come Up With a Dual-Screen Computer Future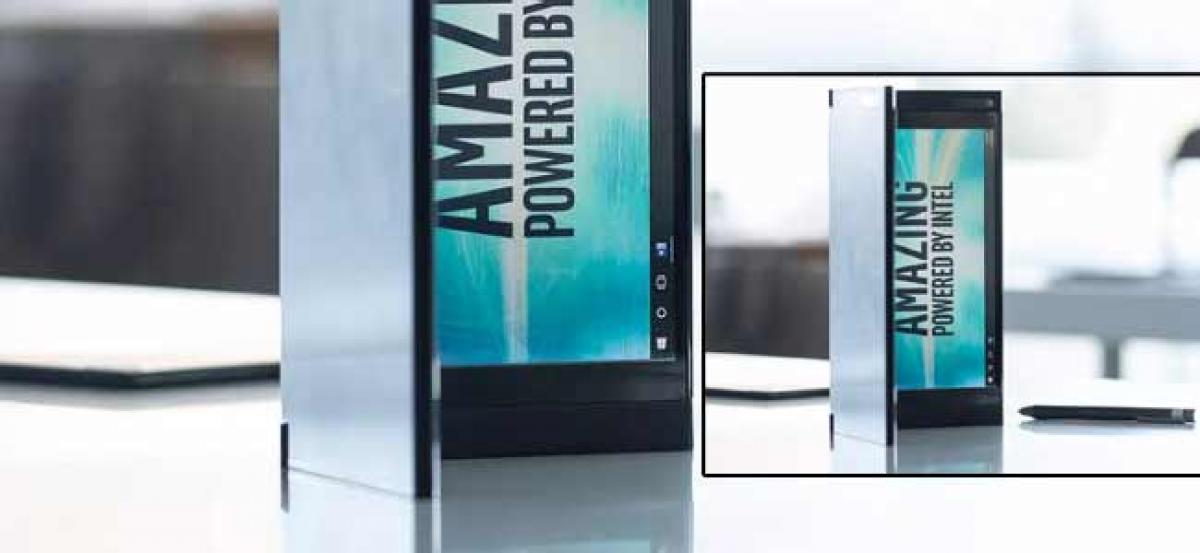 Highlights
The dualscreen tablets that stand out in the market today, but theyre also different from products we want to use Intel shows off its new model Its a not a company that just sell you anything instead, it has to enclose a huge and fragmented ecosystem of PC manufacturers into making devices that use its chips
The dual-screen tablets that stand out in the market today, but they're also different from products we want to use. Intel shows off its new model. It's a not a company that just sell you anything; instead, it has to enclose a huge and fragmented ecosystem of PC manufacturers into making devices that use its chips.
The first prototype Intel showed off is called "Tiger Rapids". It pairs one LCD panel with an e-paper display on the other side. Intel created it as a sort of Moleskin-like concept, you can carry around with you where ever you want.
The real product is the Lenovo Yoga Book C930. Lenovo had been working on along with some of Intel's ideas and merge them together in a new kind of device.
It's drastically thin and light for as a PC, and it has an E Ink screen that can switch between typing, reading and using a stylus. The PC market took an unlikely turnaround, seeing growth for the first time during these six years. That means, despite all of Intel's problems, there's still an opportunity — if the company can focus on what helped make it huge in the first place.
The new feature that Intel is showing off is codenamed "Copper Harbor." Like Tiger Lake, it's a dual-screened device in a small form. It's extraordinarily thin and light for a full PC; it's not pocket fit, but it's certainly smaller than the smallest Windows PCs. But unlike that Tiger Rapids model, the second screen on Copper Harbor is an LCD panel, note-paper.
Intel has more than just create a prototype to convince PC makers to use its chips. Intel has developed more than just the chip, it has to rethink the PCB and the thermals, figure out how the two screens will communicate with each other, develop a workable hinge, and put the whole thing together into something that will boot up.