Congress promises to retain removed castes in BC list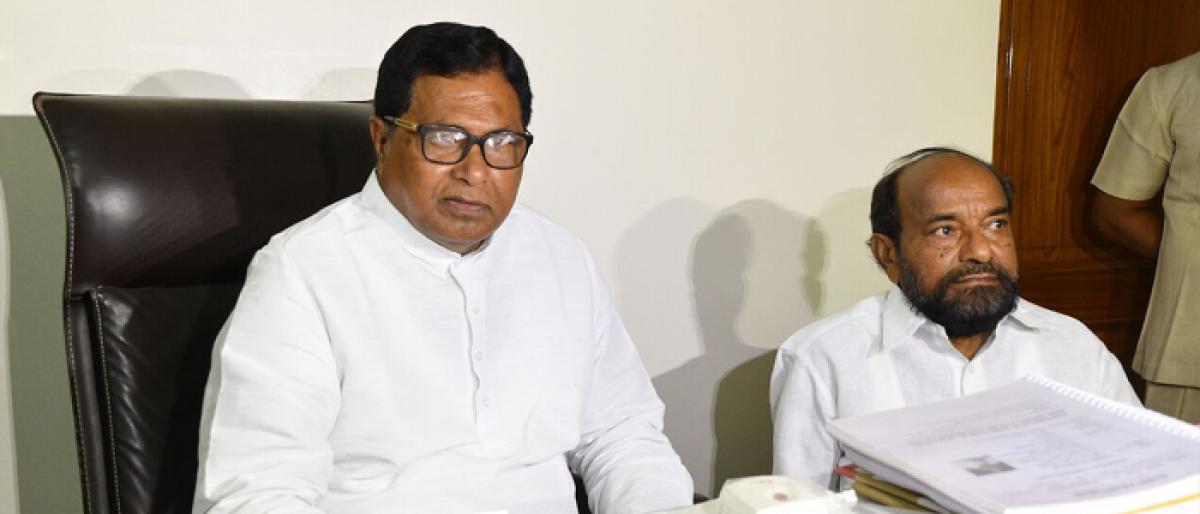 Highlights
Congress senior leader K Jana Reddy has said that their party would include the 26 castes removed from the BC list again in the list if Congress comes to power He also assured that the Congress party would also include the justified demands of Backward Classes in the Congress party manifesto
​Hyderabad: Congress senior leader K Jana Reddy has said that their party would include the 26 castes removed from the BC list again in the list if Congress comes to power. He also assured that the Congress party would also include the justified demands of Backward Classes in the Congress party manifesto.
On Friday, BC Welfare Association chief and former MLA R Krishnaiah met Jana Reddy at the latter's residence. On the occasion, Krishnaiah submitted a memorandum to Jana Reddy with 22 State-level demands and seven national-level demands. The leaders also held discussions on BC unions support to the Mahakutami.
Later speaking to the media, Jana Reddy said that the Congress party was concentrated specifically about BCs welfare and added that already several representatives from various BC unions have met the Congress party and made several appeals for BCs welfare. He said that clarity would come within a week on seat-sharing between Mahakutami parties.
The Congress leader also urged the people of Adilabad and Nizamabad to make the AICC chief Rahul Gandhi's Bhainsa and Kamareddy public meetings a big success. He called upon the Congress cadre and fans of party besides people to participate in the meetings in huge numbers.