Fire accident in Agarbatti factory godown in Pahadi Shareef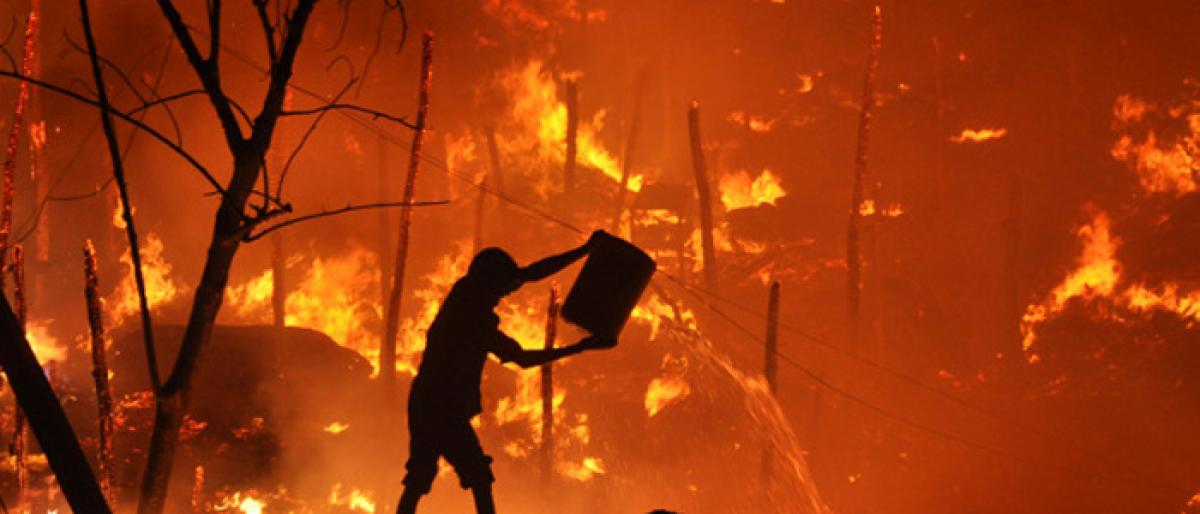 Highlights
Major fire accident occurred in agarbatti factory godown at Bismillah Nagar, Shaheen Nagar in Pahadi Shareef police station limits on Sunday morning hours
Major fire accident occurred in agarbatti factory godown at Bismillah Nagar, Shaheen Nagar in Pahadi Shareef police station limits on Sunday morning hours.
Local people informed the police and police called Fire officials to control the fire. Fire tenders from Malakpet, Moghalpura and Gowliguda rushed to the spot and are working to cease the fire.
Police said the situation is under control and the officers are investigating to know the reasons for fire broke out. The property loss due to the fire accident is yet to confirm by the management and police.