As Gandhi Hospital shoves, health department to set up another swine flu centre at OGH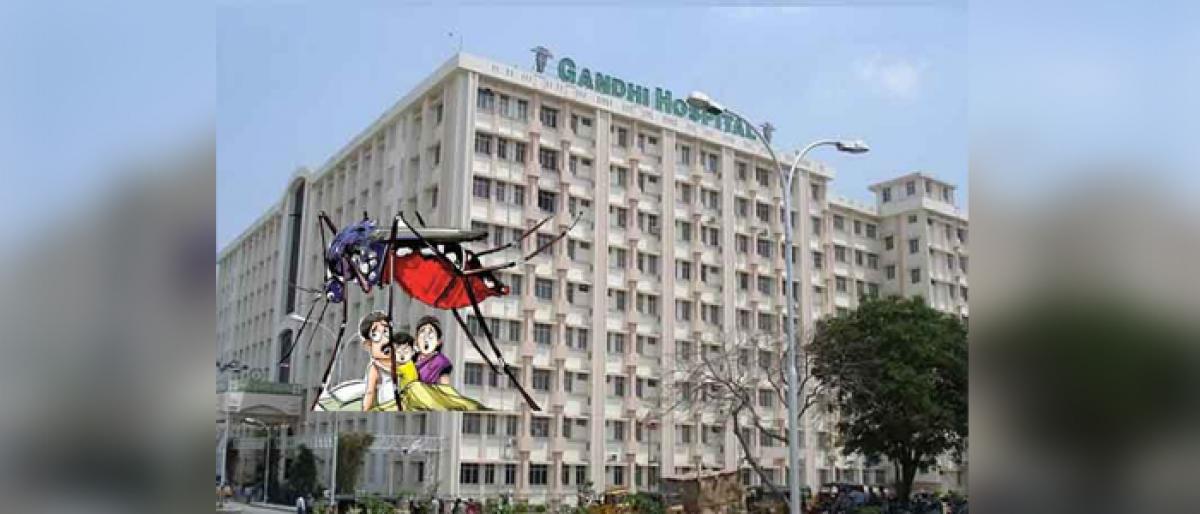 Highlights
With the swine flu department at Gandhi Hospital, where troubled cases of swine flu are being rushed from across the state, the state health department has now organised to set up another specialty nodal centre at the Osmania General Hospital
HYDERABAD:With the swine flu department at Gandhi Hospital, where troubled cases of swine flu are being rushed from across the state, the state health department has now organised to set up another specialty nodal centre at the Osmania General Hospital.
Even with a three-fold jump in cases, the health department officials have pressed into action nodal swine flu teams for quick screening of patients and arranging transport.
The nodal centre at OGH will companies patients who develop severe respiratory distress along with other red flag symptoms of swine flu like breathlessness, chest pain, drowsiness, fall in blood pressure, sputum mixed with blood and bluish discolouration of nails in addition to fever and cough.As the condition of such patients can oscillate rapidly to pneumonia and even lead to cardiac failure, such patients need severe care.
"Ventilators have been made available at the special ward at OGH. We are upgrading more hospitals, which have the intensive care (ICU) facility, to nodal centres for handling complicated cases. A round of intensive training has been completed for a few centres last week," said Dr K Shankar, director, Institute of Preventive Medicine (IPM).
While all district hospitals are provided to handle swine flu patients who are stable, nodal centres are meant for dealing with complicated cases.In fact, if the number of cases continue to rise further, all six teaching hospitals in the state might need to be enhanced to nodal centres.
Apart from the nodal centre coming up at OGH, two more nodal centres are currently under consideration to deal with the rise in the number of cases. Meanwhile, health officials have not only sounded an alert and sent an internal set of advisories and recommendations to all government hospitals two weeks back, teams have also been taught at various hospitals to man the isolation department.