Searches conducted by income tax department in the states of AP and Telangana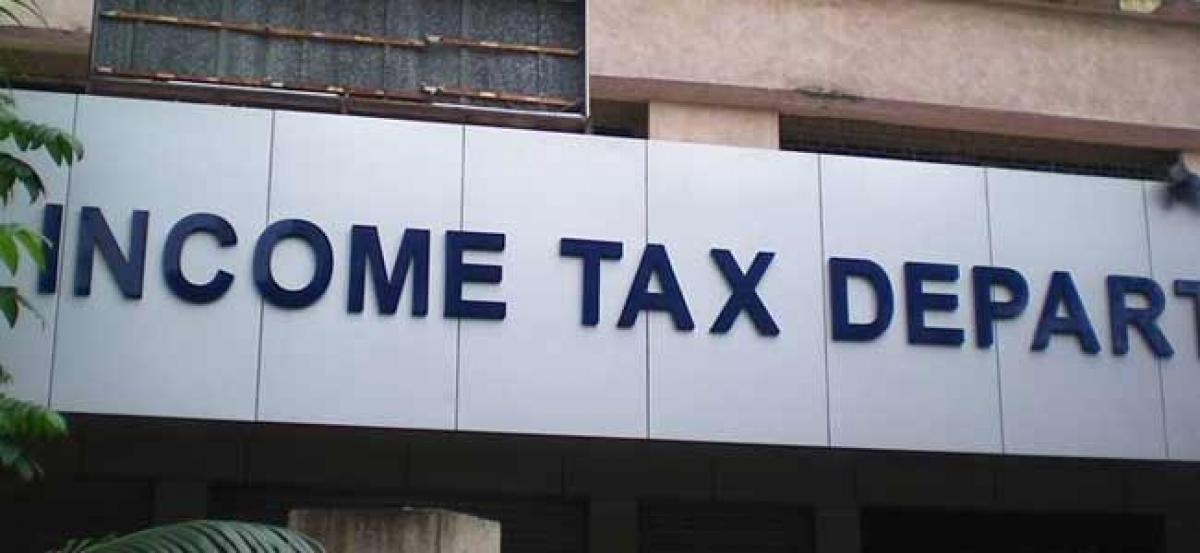 Highlights
On Tuesday the Income tax department sleuths conducted raids on a real estate company named Peram group in Hyderabad, Visakhapatnam, Tirupati and Bangalore Searches are being conducted on the GGR Housing India Private limited which is owned by the family members of Prem Giri Babu and his relative Yarapathineni Mahesh Babu
HYDERABAD: On Tuesday the Income tax department sleuths conducted raids on a real estate company named Peram group in Hyderabad, Visakhapatnam, Tirupati and Bangalore. Searches are being conducted on the GGR Housing India Private limited which is owned by the family members of Prem Giri Babu and his relative Yarapathineni Mahesh Babu.
Peram groups is currently executing 47 real estate projects in the three states and it is suspected that the company has dodged tax on a large scale in the real estate transactions.
B Greeshma, Devasena, Giribabu. Thulasi and Devi the family members are the directors of the company.
One of the directors Yarapathineni Mahesh Babu shares a family relationship with TDP MLA Yarapathineni Srinivasa from Gurazala in Guntur. ACID probe is also against the MLA who is facing mining allegations. Searches are being carried out in several locations and the key documents have been seized.