BoB organised walkathon on the beach front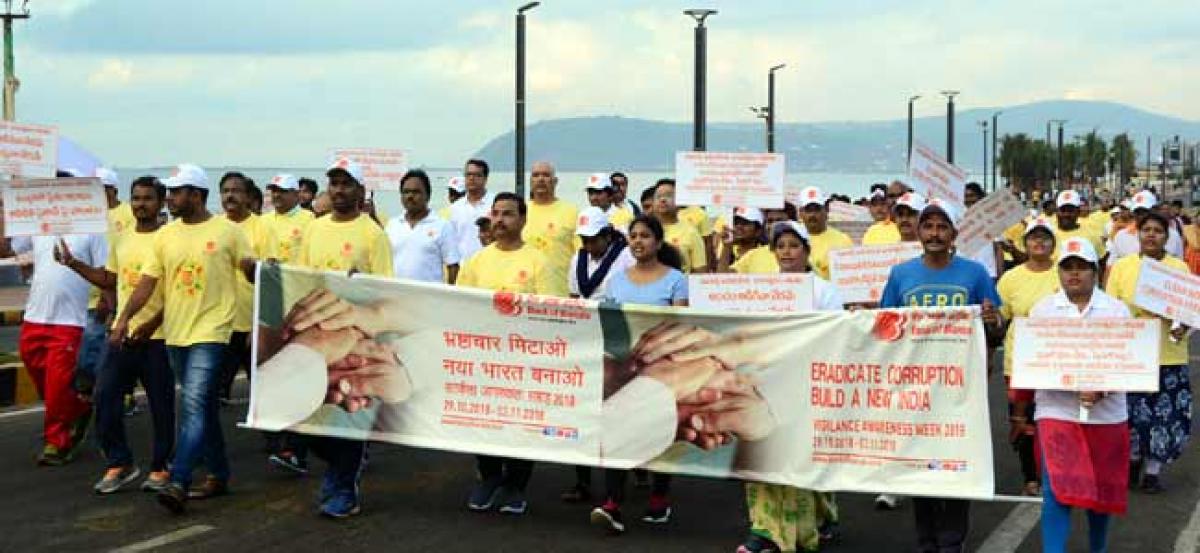 Highlights
As a part of the Vigilance Awareness Week celebrations, Bank of Baroda, Visakhapatnam Region conducted a walkathon on the beach road on Friday
Visakhapatnam: As a part of the Vigilance Awareness Week celebrations, Bank of Baroda, Visakhapatnam Region conducted a walkathon on the beach road on Friday.
The staff and officials of the bank from the regional office and all the branches in the region participated in the walkathon.
Birendra Kumar, Bank of Baroda zonal head, Bangalore flagged off the walkathon. Nagesh Srivastava, head, Corporate and Institutional Relationship of the bank, Shailendra Kumar, AGM are also present.