Darul Uloom Deoband fires a 'fatwa' saying, Namaz with nail polish is incomplete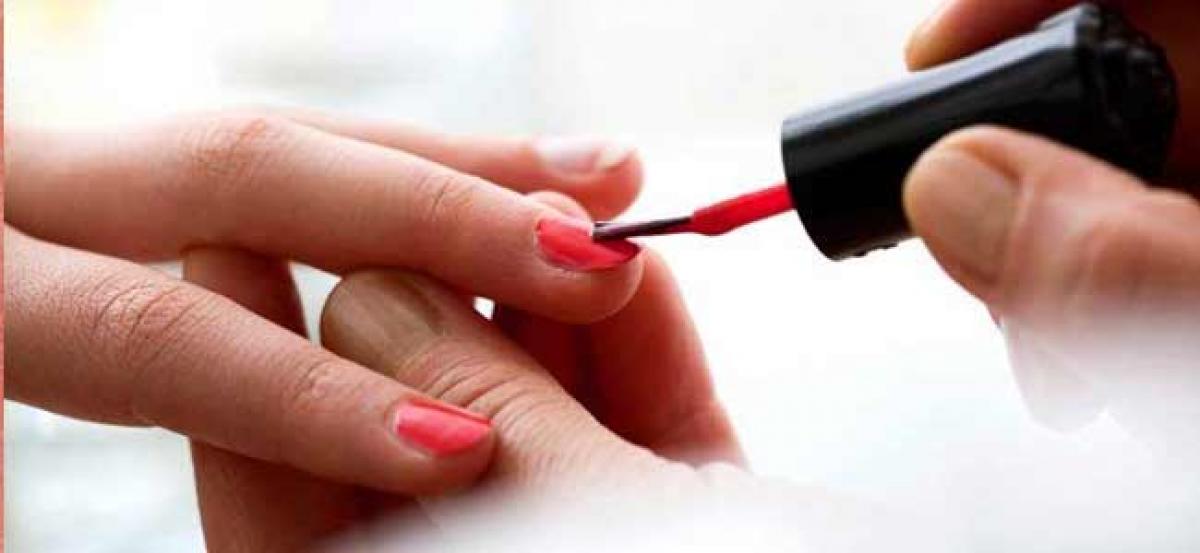 Highlights
One of the largest Islamic seminaries in the country called, Darul Uloom Deoband Has advised Muslim women to be against keeping long fingernails and wearing polish on it at the time of prayers, saying that both the practices are unIslamic Firing yet another fatwa edict, the seminary said that namaz of a woman was incomplete if she offers it while wearing nail polish
MEERUT: One of the largest Islamic seminaries in the country called, Darul Uloom Deoband. Has advised Muslim women to be against keeping long fingernails and wearing polish on it at the time of prayers, saying that both the practices are "un-Islamic". Firing yet another 'fatwa' (edict), the seminary said that namaz of a woman was "incomplete" if she offers it while wearing nail polish.
The 'fatwa' came in response to a series of questions that were being asked by a Muzaffarnagar-based man, who had asked about the use of nail polish by women. "Nail polish can be applied, but with conditions. No unholy ingredient should be present in the polish, and women must remove it before offering namaz, or else it will be incomplete," the advisory read.
A cleric, named Asad Kazmi, said while explaining it: "It is mandatory to conduct 'vazu' (washing of hands and feet) before offering the namaz. Since the chemical-laced polish covers the nail, the water is not able to reach where it should. So the 'vazu' is not done, and it leads to incomplete prayer. We fully agree with the fatwa."
Adding on to this, the fatwa also said that keeping long nails was "un-Islamic"- for both men and women.The seminary often known for its "debatable" fatwas.