Revanth Reddy lashes out at Harish Rao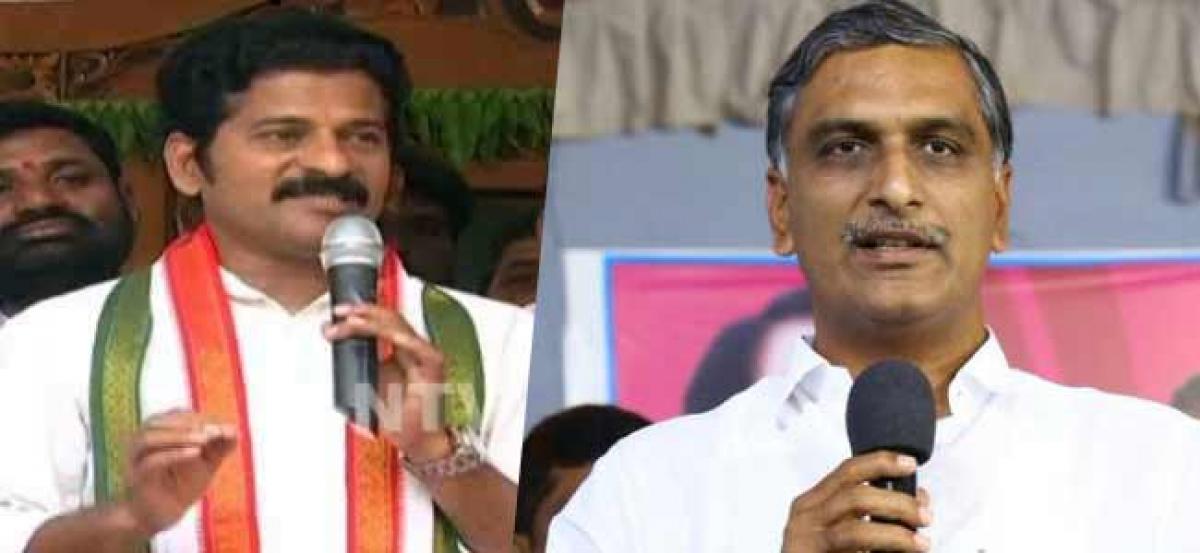 Highlights
Congress working president Revanth Reddy alleged that the relation between the caretaker chief minister and irrigation minister Harish Rao is not going well which is leading to the internal rifts among the leaders
Congress working president Revanth Reddy alleged that the relation between the caretaker chief minister and irrigation minister Harish Rao is not going well which is leading to the internal rifts among the leaders.
Alleging Harish Rao's conspiracy behind Narsareddy joining Congress, Revanth said that Narsareddy was taken to Rao's home on October 25 around 9 pm by Medak MP Kotha Prabhakar where they held a three-hour meeting adding the very next day Narsareddy met AICC leader Rahul Gandhi and joined Congress. He also dared to inquire the CCTV footages of the ministers' house.
Revanth also questioned Harish Rao as to why Narsareddy joined Congress a day after meeting the minister.