Experts say demonetisation has failed in its objective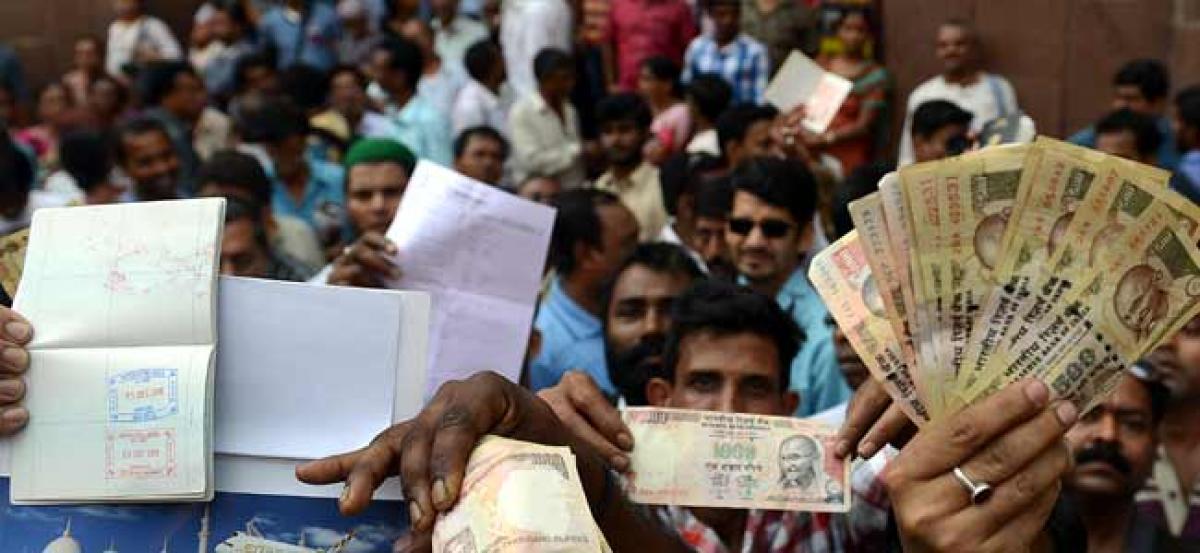 Highlights
On Thursday the experts and academicians after its been two years since the Prime Minister Narendra Modi had announced demonetisation, they said that the ban of 500 and 1,000rupee notes have failed in its objective
BENGALURU: On Thursday the experts and academicians after its been two years since the Prime Minister Narendra Modi had announced demonetisation, they said that the ban of 500- and 1,000-rupee notes have failed in its objective.
Prof R Ramakumar of the Tata Institute of Social Sciences said it was a "larger political strategy of a right wing, authoritarian and populist government. Like all authoritarian governments, this one too needed an external enemy. (Donald) Trump has Mexico; Modi has Pakistan. The common man was made to believe a lot of things that were not necessarily true. Millions were inconvenienced and more than 100 lost their lives because of this."
Ramakumar said that the government was not capable of dealing with a stagnating economy and, hence, it employed a "shock-and-awe" policy that still has the people giving Modi the benefit of doubt. "Even today, you find people saying, 'Demonetisation may have not worked, but Modi tried, he had the courage'," Ramakumar said.
Professor Madhura Swaminathan of the Indian Statistical Institute said demonetisation has no roots in an economic theory and it cannot be constructed into a policy, and adding it adversely has impacted the economy.