Aadhar not mandatory for H1N1 test says government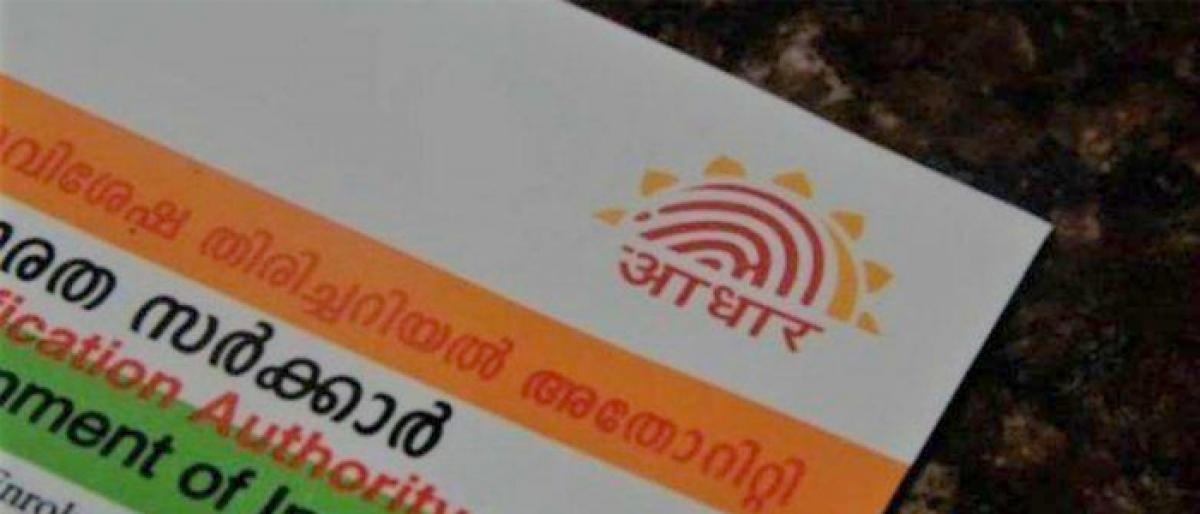 Highlights
On Sunday evening, a 78yearold woman who was taken to the Bangalore Baptist Hospital, where the staff had sought her Aadhaar card to send a sample of her throat swab for the H1N1 test According to them, the submission of these details was mandated by the government, the womans relatives claimed
BENGALURU: On Sunday evening, a 78-year-old woman who was taken to the Bangalore Baptist Hospital, where the staff had sought her Aadhaar card to send a sample of her throat swab for the H1N1 test. According to them, the submission of these details was mandated by the government, the woman's relatives claimed.
While the woman's daughter had submitted other ID cards, the hospital allegedly insisted that she should produce the patient's Aadhaar. "The woman was suffering from high fever and her daughter had to go back home to fetch the Aadhaar card. What has her Aadhaar number got to do with her health condition? What's the point of such absurd rules which cause inconvenience to patients," asked the woman's relative.
Dr Sindhuja C, a microbiologist at the Bangalore Baptist Hospital, had said that the patients have to submit an ID proof and it is not mandatory to be an Aadhaar. "Since May 2018, we have been sending samples to Dr Lal PathLabs on St John's Road. To make sure that the patient gives an authentic address, the lab may have asked for the ID and we followed the procedure. The objective is not to inconvenience the patient. We will re-examine the issue if it has caused any trouble to the patient," said Dr Sindhuja.
A total of 1,130 H1N1 cases have been reported in the state since January 2018.
"We are acting as per the government's guidelines. We do not insist on Aadhaar card but an ID of the patient is required," the authorities from Dr Lal PathLabs said.
Dr BG Prakash, the deputy director, of the health and family welfare department, said that the government has not mandated any ID card regarding the H1N1 tests. "As it's a notifiable infection, all we ask for is the patient's name, age and address. If a hospital is demanding Aadhaar or any other ID, it's not right and calls for action to be taken against the facility," said Dr Prakash.
In such cases, the patients should register a complaint to the district health officer and take the matter to the notice of the government he added. "The said lab where the private hospital sends samples is not licensed to conduct H1N1 tests. The lab is possibly sending the samples to Mumbai for testing," Dr Prakash said.
In Karnataka, the government had authorised only six labs to conduct the H1N1 tests, they are: National Institute of Virology (Bangalore branch); department of virology, Nimhans; KMC Manipal, Udupi; Manipal Hospitals, Command Hospital and Narayana Nethralaya (Bangalore).