TRS leader Manne Govardhan Reddy injured in police lathi charge at Telangana Bhavan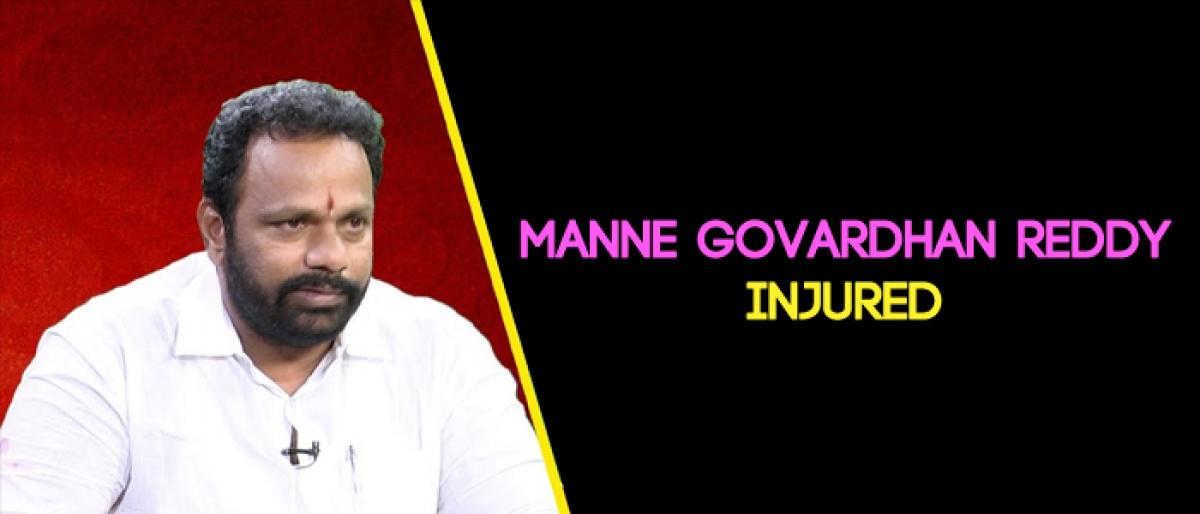 Highlights
TRS leader and Khairatabad constituency in charge Manne Govardhan Reddy injured in police lathi charge at Telangana Bhavan on Tuesday
TRS leader and Khairatabad constituency in charge Manne Govardhan Reddy injured in police lathi charge at Telangana Bhavan on Tuesday.
Reddy staged a protest at Telangana Bhavan demanding Khairatabad ticket which was put on hold. The party is believed to have put the ticket on hold as it would lead an internal rift between the leaders as Danam Nagendar and Govardhan Reddy are aspiring for the ticket.
Upset over KCR silence on the allocation of ticket, Reddy along with his followers protested at Telangana Bhavan. Meanwhile, the police made a lathi charge to control the mob in which Reddy got injured. He was shifted to City Neuro Hospital.