Former minister Sabitha son Karthik Reddy quits Congress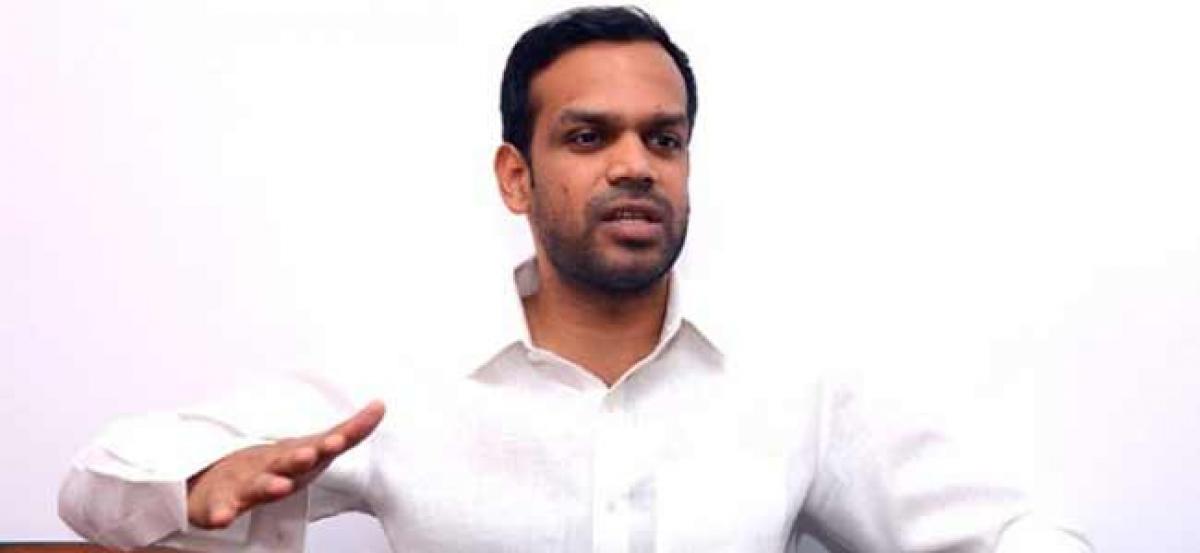 Highlights
Former minister Sabitha Indra Reddy son Karthik Reddy resigned to Congress party on Thursday after it accorded the Rajendranagar assembly constituency to Telugu Desam Party TDP
Former minister Sabitha Indra Reddy son Karthik Reddy resigned to Congress party on Thursday after it accorded the Rajendranagar assembly constituency to Telugu Desam Party (TDP).
In 2014, Karthik Reddy contested for Chevella parliamentary seat and now he is aspiring for Rajendranagar ticket.
TDP saw a massive victory from Rajendranagar in 2014 elections with the win of Prakash Goud. He later defected to TRS and is contesting from the same constituency. As the TDP has strong support in Rajendranagar, the Congress offered the seat to the party which is fielding Ganesh Gupta from it
Karthik Reddy has sent his resignation letter to TPCC chief Uttam Kumar Reddy demanding him either to accept the letter or offer the seat.