CBI has to take permission from AP for each case in the State: Chinarajappa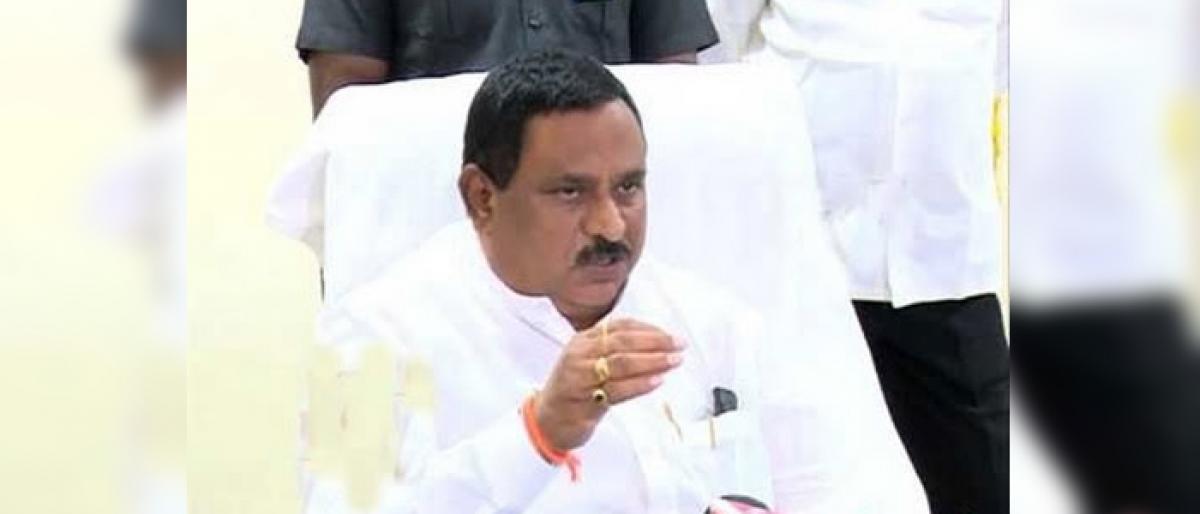 Highlights
AP government has issued a GO No 176 on Central Bureau of Investigation, preventing it from investigating in the State
Amaravati:AP government has issued a GO No 176 on Central Bureau of Investigation, preventing it from investigating in the State.
Earlier there was general consent to CBI to enquire on central government employees or central government organizations. Now as per GO 176, if CBI wants to take any action against any central government employees or institutions; they must take specific permission from state government, explained Home Minister Chinarajappa, in a press conference on Friday at Secretariat.
He said that the developments in last 2-3 months, CBI is being misused for political purposes. There is a change in even the CBI. People, intellectuals and advocates of Andhra Pradesh are suggesting that the state government should be careful. In that wake, this GO is issued with the thought to stand individual, he explained.
He further said that from here after, the CBI must take consent from state government for each individual case.
When reacting to a question that the allegations of CBI being politically used are not new, then why this decision now?... He said that, see, there might be allegations earlier, but they never opened up. But since more than a month, they are coming out. Internal rifts are also coming to the fore. We can see the political misuse since almost one and a half month, he added.
He said that, the CBI can enquire on central govt agencies or central govt employees. They have no jurisdiction on Andhra Pradesh Government. We have our own wing. But as the institution is being misused, we have taken this decision as a precautionary measure, he added.