Pawan Appeals People To Dethrone Chandrababu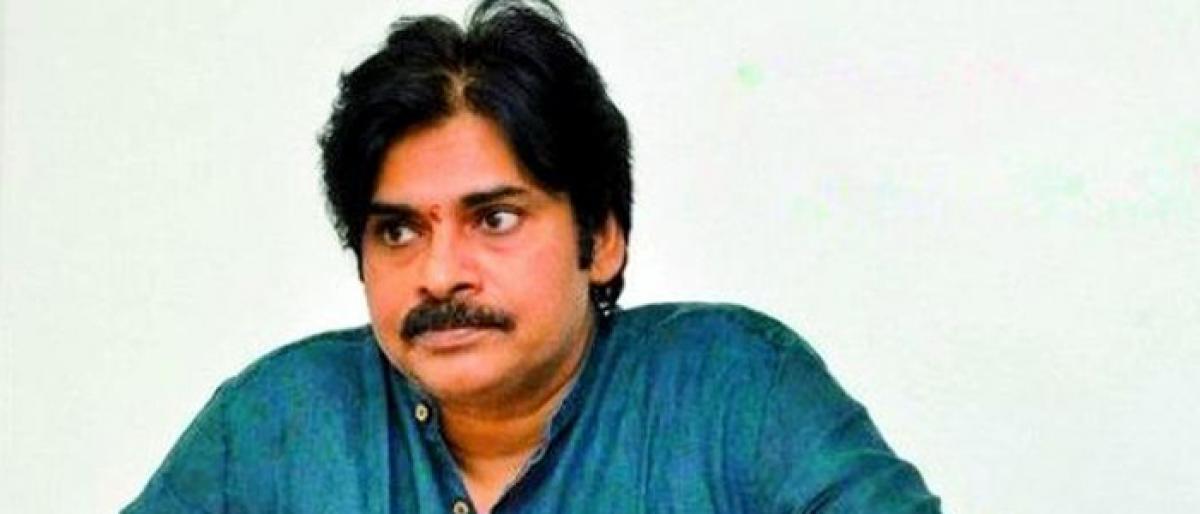 Highlights
Jana Sena Party President Pawan Kalyan appealed to Andhra Pradesh people to dethrone Chief Minister N Chandrababu Naidu for mortgaging the state before Congress in New Delhi
Jana Sena Party President Pawan Kalyan appealed to Andhra Pradesh people to dethrone Chief Minister N Chandrababu Naidu for mortgaging the state before Congress in New Delhi .
He lashed out at TDP government for the unbridled corruption. Earlier, people awed at Rs 100 crore corruption that came light in the state governments. Now, corruption levels have gone up to Rs 1000 crore in each assembly constituency.
The Jana Sena leader said his party will implement in true spirit the 2013 Land acquirement act if voted to power. The seaport license given in Kakinada will also be scrapped.