Protests rock at Gandhi Bhavan over allocation of tickets to Yadav community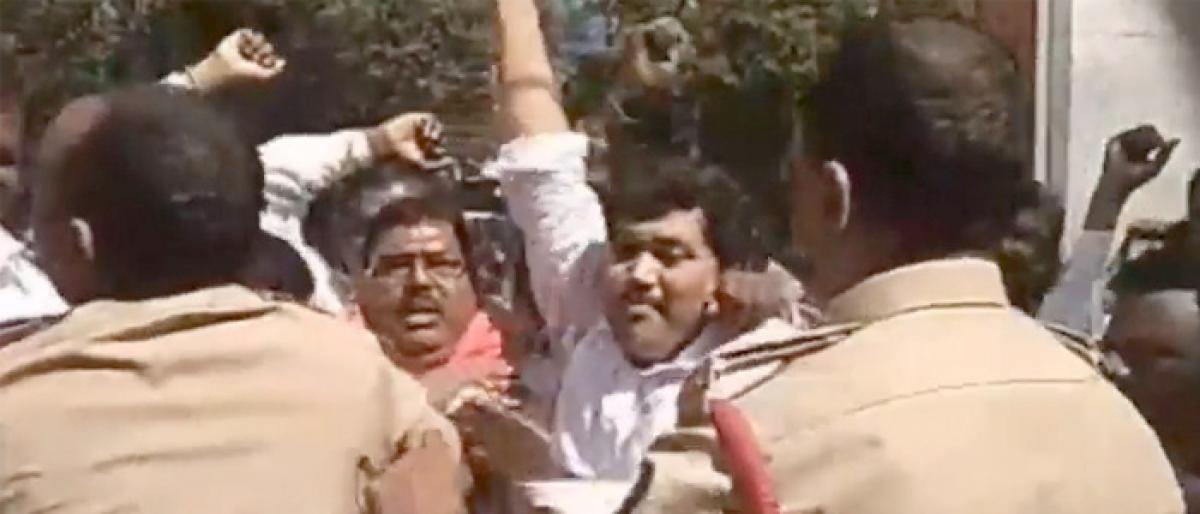 Highlights
Demanding more seats to BCs, activists of Yadav community staged a protest at Gandhi Bhavan on Sunday here in Hyderabad
Demanding more seats to BCs, activists of Yadav community staged a protest at Gandhi Bhavan on Sunday here in Hyderabad.
The activists of Yadav community laid to siege the Gandhi Bhavan on behalf of Yadav rights protection committee president Mekala Ramulu Yadav. Raising slogans against TPCC chief Uttam Kumar Reddy and Congress Reddy, the activists demanded more seats to the BC community.
Meanwhile, Ramulu Yadav slammed the Congress party saying the party is in favour of Reddy community. He also said that there are 12 per cent of people belonging to the Yadav community in Telangana and termed it as unfair in allocating a low number of seats to the Yadav community.
He also fired at the Congress party for denying Seri Linampally ticket to Bikshapati Yadav who strengthened the party and served it for 35 years.