Heavy traffic jam at Ramanthapur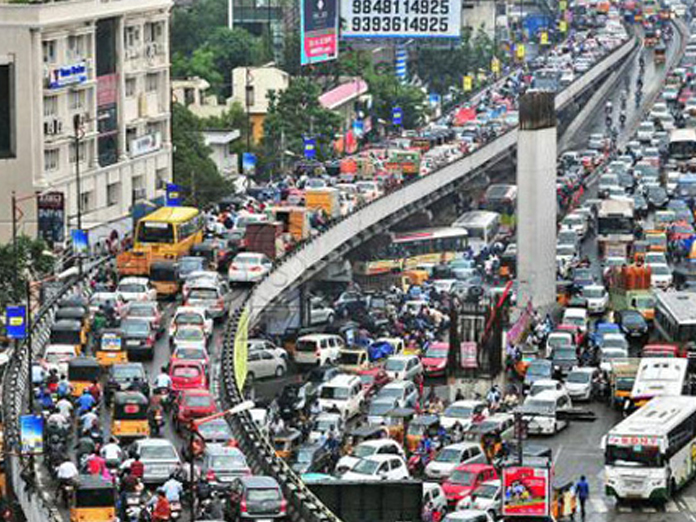 Highlights
Heavy traffic jam occurred at Ramanthapur road under Uppal police station limits on Tuesday morning hours Since the auto unions and cab unions are participating in strike by demanding the withdrawl of Motor Vehicle Act Amendment Bill 2017, about one lakh autos and cabs were stopped at the parking areas only Since the TSRTC Employees Union and Telangana Majdoor Unions also extended their supp
Heavy traffic jam occurred at Ramanthapur road under Uppal police station limits on Tuesday morning hours. Since the auto unions and cab unions are participating in strike by demanding the withdrawl of Motor Vehicle Act (Amendment) Bill -2017, about one lakh autos and cabs were stopped at the parking areas only. Since the TSRTC Employees Union and Telangana Majdoor Unions also extended their support for the strike, large number of buses were limited to bus depots only.
Due to the scarcity of buses on the roads public transportation paralysed heavily in the city. As an alternative city people came on to the roads with their personal bikes and cars due to which traffic jams occurred in many parts of the city.
During the morning hours school, college going students, parents and office going employees faced a lot of traffic problems as the traffic moved with a snail pace at Ramanthapur, Habsiguda and L B Nagar areas due to the large number of personal vehicles touched the roads.
At Ramanthapur no traffic police found in the morning hours due to which a heavy traffic jam occurred and the vehicles waited for hours to move forward.