Worlds largest breakwater project: Ramayapatnam port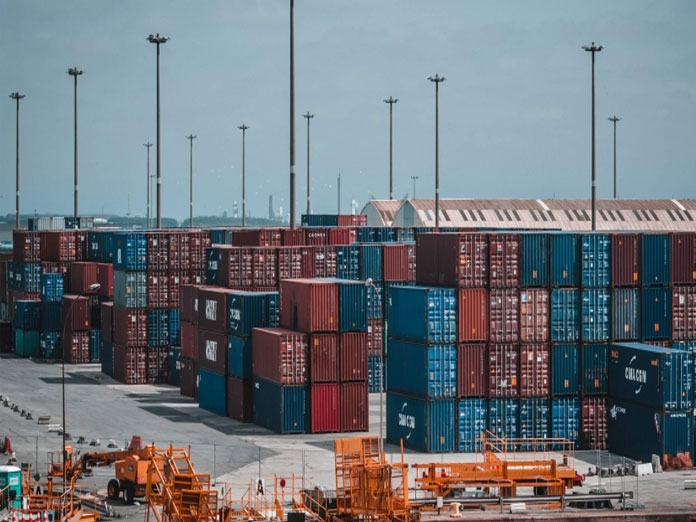 Highlights
AP government has taken the initiative to develop the backward Prakasam district by constructing the Ramayapatnam port, which is the worlds largest breakwater project
Vijayawada: AP government has taken the initiative to develop the backward Prakasam district by constructing the Ramayapatnam port, which is the worlds largest breakwater project.
After overcoming many ups and downs finally, CM N Chandrababu Naidu is laying the foundation stone for the Ramayapatnam port on Wednesday.
Apart from the port project, many multinational companies are ready to invest in the Prakasam district.
In spite of, Modi government not fulfilling the promises made in the AP reorganisation act, Chandrababu Naidu government one by one fulfilling the promises. Recently Naidu government had laid the foundation for the Kadapa steel factory.
With Rs 5 thousand crores investment Ramayapatnam port is going to be one of the worlds largest breakwater project. This port is going to be a new trade address for the North-East Asian countries.
Many employment opportunities will be open with the coming of Ramayapatnam port in the region. AP government planned to raise the funds with AP Maritime Infrastructure Development Corporation Ltd. For the coming ten years the revenue from the Kakinada region ports and Machillipatnam region ports will be utilised for the construction of the Ramayapatnam port. By 2023 the port will start its operations, officials said.
For the Ramayapatnam port 3500 acres of land allotted with Rs 400 cr land acquisition. Rs 2500 cr will be invested for the construction of the breakwater Navigation channel. Under Capital berths, the port has allocated two berths for Asia paper mill, two berths for Jindal, one berth for Ranko. The remaining three berths will be developed as commercial berths. This port is designed to work with the 13 million tones capacity.
Donakonda Industrial Cluster and National Industrial Investment and manufacturing zone will be closer to the port area. Apart from the port employment, Asia paper mill will provide 20 thousand employment opportunities.
Very soon steel plant and cement plant will be coming up in this region. The Ramayapatnam port will have nine berths for the operations.
The port under Central limit are called as Major ports, the port under state government is called as Minor ports. The Ramayapatnam port is expected to work be on the capacity of Krishnapatanam minor port, Kolkata, Chennai ports.
The investment in Ramayapatnam port project will reach the breakeven point in 12 years. For the clearances of CR jet 6 months time will take, and in one year the project will get environment clearances, officials said.
The TDP government one by one taking up the bifurcation promises which are failed by Modi government in fulfilling.