YSRCP leader Avanthi Srinivas slams Minister Ganta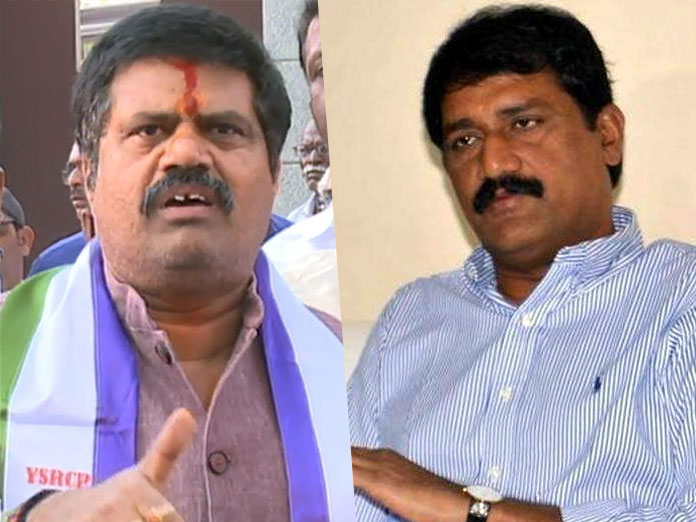 Highlights
The Anakapalle Lok Sabha member Avanthi Srinivas slammed Minister Ganta Srinivasa Rao for his comments In 2014 elections Avanthi won the MP seat from TDP and recently has joined YSR Congress party
Visakhapatnam: The Anakapalle Lok Sabha member Avanthi Srinivas slammed Minister Ganta Srinivasa Rao for his comments. In 2014 elections Avanthi won the MP seat from TDP and recently has joined YSR Congress party.
For the coming elections, Avanthi Srinivas has expected Bheemili Assembly ticket for which TDP high command has not responded so he decided to quit Telugu Desam and joined YSRCP in the presence of YS Jagan in Hyderabad.
Minister Ganta Srinivasa Rao, who has won the 2014 elections from Bheemili Assembly segment. Regarding Avanthi Srinivas leaving the party, Minister Ganta made serious allegations against him.
Replying to the comments of TDP leader, even Avanthi has also made allegations on Ganta that his target is not Bheemili but Amaravati... his target is to become Chief Minister of the state.
He advised Nara Lokesh to be careful with Minister Ganta. He said if you ask Minister Ayyanna Patrudu about Ganta he'll explain very well.
Avanthi Srinivas criticised Minister Ganta that the people of Bheemili are seeing him like an insect.