Are you supporting your child's Mental Health or letting the situation Deteriorate?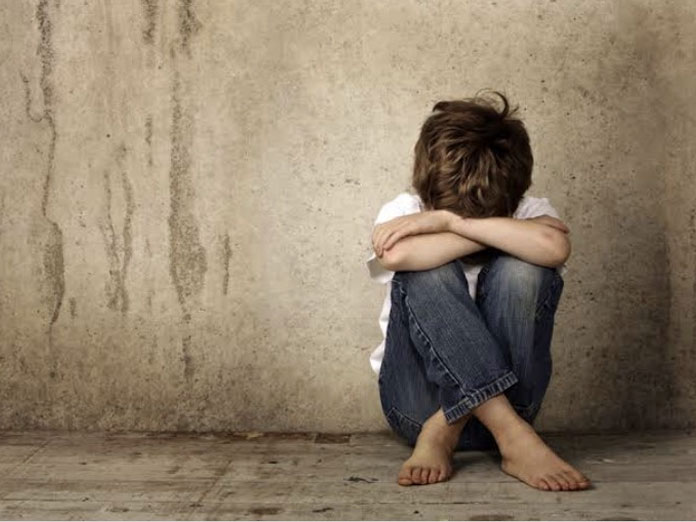 Highlights
We as Indians in this society have grown up with certain rules and regulations and which tops it all on the chart, is dont do this, because its been coming from the generations that what would they say log ka kya Kahengey
We as Indians in this society have grown up with certain rules and regulations and which tops it all on the chart, is don't do this, because it's been coming from the generations that what would they say log ka kya Kahengey?
In Indian society handling such fragile issues is endless and things could offend people. For women it starts at a very young age from periods, being friends with a person of the opposite sex, coming home after sunset, homosexuality and most of all, mental health disorders
There used to be a time when battling depression or visiting psychiatrists was considered being equivalent to going crazy. The much needed dialogue for mental health is finally taking place.
While it is a reason to celebrate that people are finally opening up about their mental health, another aspect of mental health is still locked in the corner of our minds, With keys beyond our reach. That aspect is talking about the mental health of our kids.
In today's generation child's mental health crisis is an world wide issue which needs immediate attention. While parents do know the importance of striking a communication with their child about his/her day-to-day life, there is a desperate need to be sensitive about mental health conversations as well.
Parents are so busy schooling their children about getting the top spot in the school. This generation parents are only bothered about academics, participate in extra curricular ativities and attend their regular music or dance classes after school routine that they forget about the importance of being in touch with their emotions.
Is your child carrying that extra baggage of stress? As a parent, that is your first priority to identify as to how is your child dealing with differemt emotions and pinpoint the cause of their stress. Do not brush off their emotions as unimportant and step into their shoes to understand the level of pressure they are facing.
PAY ATTENTION SIGNS TO THE WARNING SIGNS THAT YOUR CHILD IS EXHIBITING
There were more than 50,000 parents surveyed. And the findings of the study were really shocking, to say the least it pointed towarhe fact of a whopping 16 percent of kids in teh U.S are battling mental disorders, but only 50 percent of these children were receiving any kind of treatment for the same.
But what could be the Reason
The socioeconomic factors played a huge role in deciding whether children got treatment for their mental health disorder or not.
What should parents do?
1. Exercising

Ultimately, it boils down to creating an environment, where the child does not feel belittled or unimportant while talking about his or her mental health. Additionally. Keep in mind that lifestyle and mental health disorders go hand in hand, hence, parents must strive to maintain an active lifestyle fot their kids.
2. Diet

Eating a balanced diet and maintaining good health overall, plays a very important role in a childs life. Make sure that kids spend at least an hour outside, daily and soak in some sunshine vitamin. Make sure that the child eats a filling healthy breakfast everday before they step out of home and begin their day, as nutrition plays a very important role in fighting mental health conditions
3. Monitor screen time

We live in an era, where everyone has a smartphone and internet connection. In fact, it is really saddening to see parent's handing out these smartphones to their children as a means to keep them busy.
The problem here is not only the manifestation of exposing the children to the dreaded blue light so early in their life but also the fact that it heavily cuts down on the quality time parents spend time parents spend with children. Handing out gadgets like smartphones, watches and tablets, is a sure shot way of exposing the vulnerable mind of your child to numerous dangers lurking on the internet.
4. The curse of social media

The smart phones and internet connection is easily available and comes with an access to various micro blogging sites that promote vanity, low-self esteem and sense of dissatisfaction in one's life. Children compare themselves to the filtered reality of someine else and there is no escaping from this trap. As an adult you know this better than they do.
5. Try and educate yourself

As a parent one needs to educate yourself about the warning signs about mental health conditions. Further, you must interact with your child about their daily routine, which will help you notice when something seems off or out of the place in his/ her behaviour.
6. Risk factors which make child vulnerable to mental health conditions:

1. Regular disputes/fights between parents
2. Being bullied
3.Suffering from a long term physical illness
4. Being exposed to substance abuse
5. Being sexually abused
6. Death of a closed one in the family or friends
Try to help the child by taking away the problem by creating a supportive mental health environment to acknoweldging their problems seriously, parents always play a huge role in safeguarding the mental health of their kids. Removing the stigma attactched to consulting a psychologist or therapist is the next ste, as there are times when professional intervention is needed for a child to get better.
Battling a mental health disorder is a tormenting and confusing for a child in equal amounts. Hence, parents need to be the wind beneath their kid's wings and the anchor.
Subscribed Failed...
Subscribed Successfully...