Ahmedabad: CBI arrests 2 retd. bank officials in a loan fraud case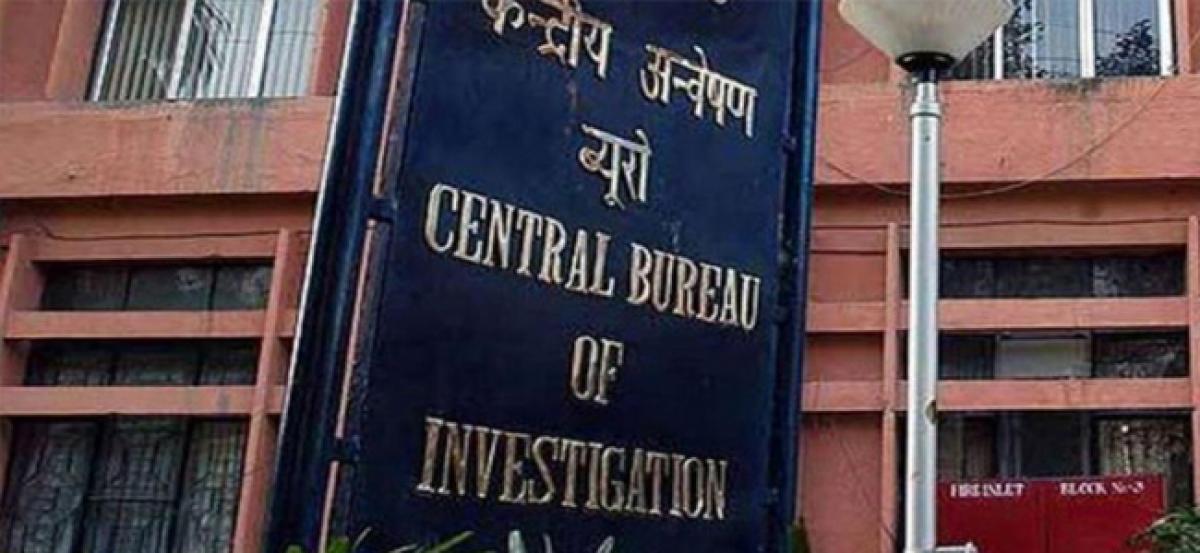 Highlights
The Central Bureau of Investigation CBI on Friday arrested two senior retired officers of Bank of India in an alleged loan fraud of approximately Rs 2,654 crore by a Vadodarabased firm
Ahmedabad (Gujarat) : The Central Bureau of Investigation (CBI) on Friday arrested two senior retired officers of Bank of India in an alleged loan fraud of approximately Rs. 2,654 crore by a Vadodara-based firm.
Both the arrested accused will be produced on Saturday before Ahmedabad Trial Court.
According to CBI, allegedly the then AGM (who subsequently retired as General Manager) and the then DGM had shown undue favour in the sanction of the working capital limits to a Vadodara based private firm in the year 2008.
It was also alleged that both the officials were responsible for processing and recommending the working capital limits to the tune of Rs. 53.40 crore (approx.), in violation of the guidelines of the bank.
They were also allegedly responsible for disbursal of the limits, without ensuring the compliance of the conditions stipulated in the sanction.
CBI had registered the case against the same.
It was further alleged that the said private company engaged in the manufacture of cables and other electrical equipment, through its management, had fraudulently availed Credit Facilities from a Consortium of 11 Banks (Public Sector and Private Sector) since 2008, with an outstanding amount of Rs. 2654.40 crore as on June 29, 2016.
The banks include Bank of India, Bank of Baroda, ICICI Bank, Allahabad Bank, Axis Bank, Dena Bank, SBI, IOB, IFCI, EXIM bank of India and Corporation Bank and other financial institutions.
The company and its directors allegedly managed to get the term loans and credit facilities in spite of the fact that they were already appearing in the Reserve Banks of India's defaulters List and ECGC Caution List at the time of initial sanction of Credit Limits by the Consortium.
Searches were conducted on April 5, 2018, at various locations in Vadodara, including official and residential premises of accused.
The chairman, managing director and joint managing director of the Vadodara based private firm were earlier arrested on April 18, 2018.
Further investigation is the case is on.