Can another Ram Mandir get you jobs? Asks Jai P Singh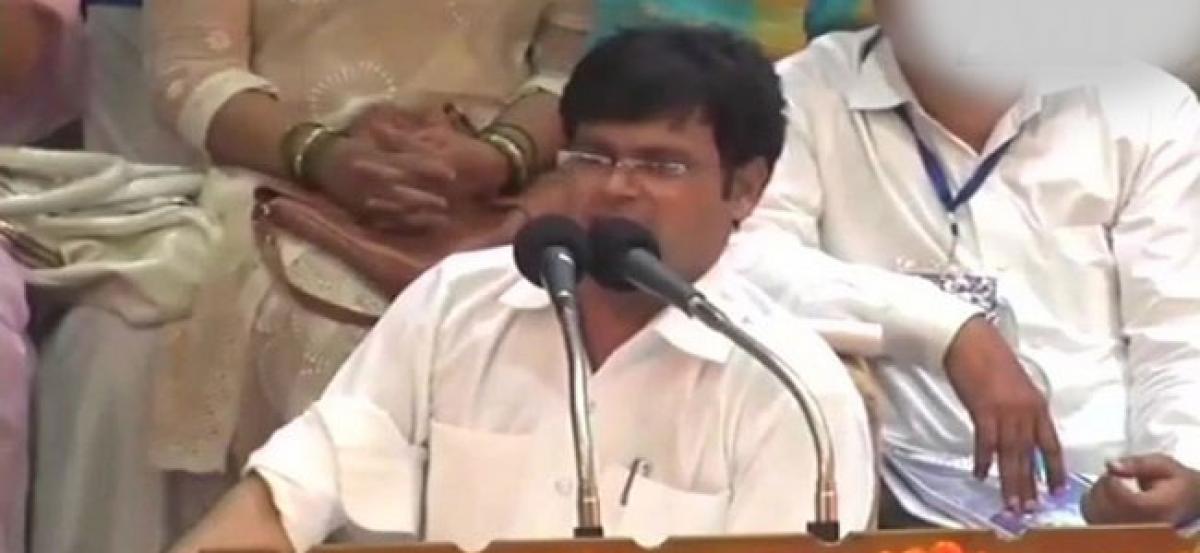 Highlights
Bahujan Samaj Party BSP leader Jai P Singh on Tuesday questioned the Hindu community indirectly whether children will get jobs if another Ram Temple is madeSinghs remarks came ahead of the Supreme Courts hearing for the Babri MasjidRam Temple land dispute case on July 20
Lucknow (Uttar Pradesh): Bahujan Samaj Party (BSP) leader Jai P Singh on Tuesday questioned the Hindu community indirectly whether children will get jobs if another Ram Temple is made.Singh's remarks came ahead of the Supreme Court's hearing for the Babri Masjid-Ram Temple land dispute case on July 20.
"There are lakhs of Ram temple in this country. Even we believe in lord Ram, but if another Ram temple is made then will your children get jobs?. You can beg in the name of lord Ram, but you can't ask for vote," Singh said at a public gathering here.
"People of my community please tell them that you can take Ram and give government to us then we will show you how to run the country. There is nothing is this world without politics," he added.
Earlier in the day BSP supremo Mayawati had removed Singh from the post of party vice-chairperson and national coordinator after he called Congress president Rahul Gandhi unfit for the prime ministerial post.