Bengal BJP chief Dilip Ghosh's car attacked, TMC blamed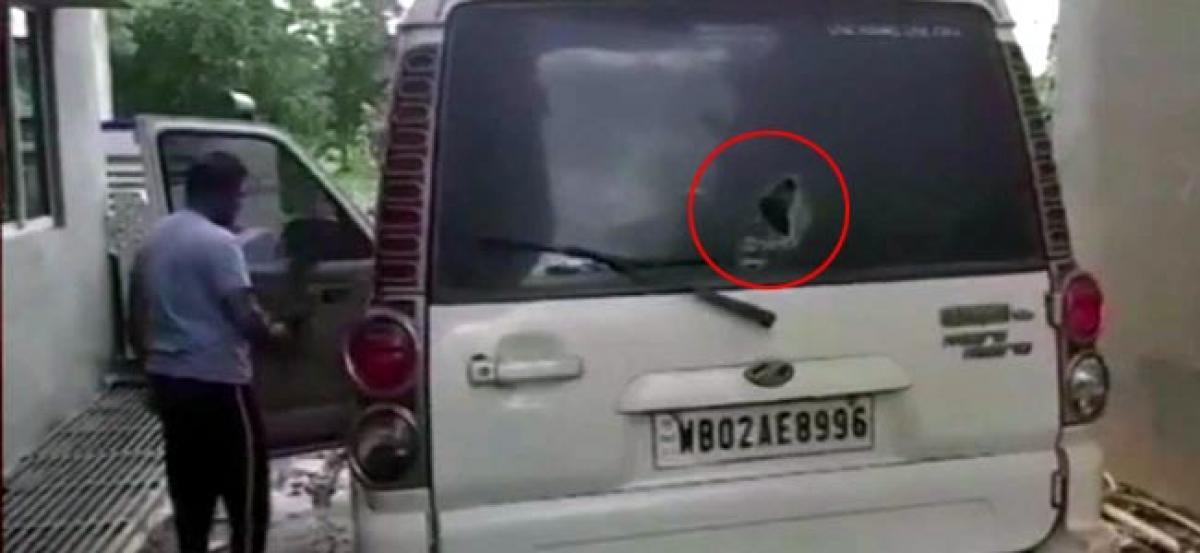 Highlights
West Bengal BJP president Dilip Ghoshs car was attacked by unidentified miscreants at Khatra in Bankura district, the police said today
West Bengal BJP president Dilip Ghosh's car was attacked by unidentified miscreants at Khatra in Bankura district, the police said today.
The incident happened when Ghosh was returning to his hotel in Khatra after attending a dinner at a party worker's house in the area, they said. "Stones were hurled at my vehicle by some miscreants last night," Ghosh said adding that they were also abusing the BJP. Ghosh, who is an MLA, later filed a complaint with the police.
The BJP blamed miscreants "associated with the ruling TMC" for the attack. The Bankura district TMC leadership termed the allegation as "baseless" and said the attack was a fallout of the infighting in the state BJP and has nothing to do with the ruling party. The police said they were enquiring into the incident. The car of another BJP leader Samik Bhattacharya, a former MLA, was yesterday attacked by miscreants while he was on his way to attend a meeting at Chakdaha in Nadia district.