Umar Khalid attacked in Delhi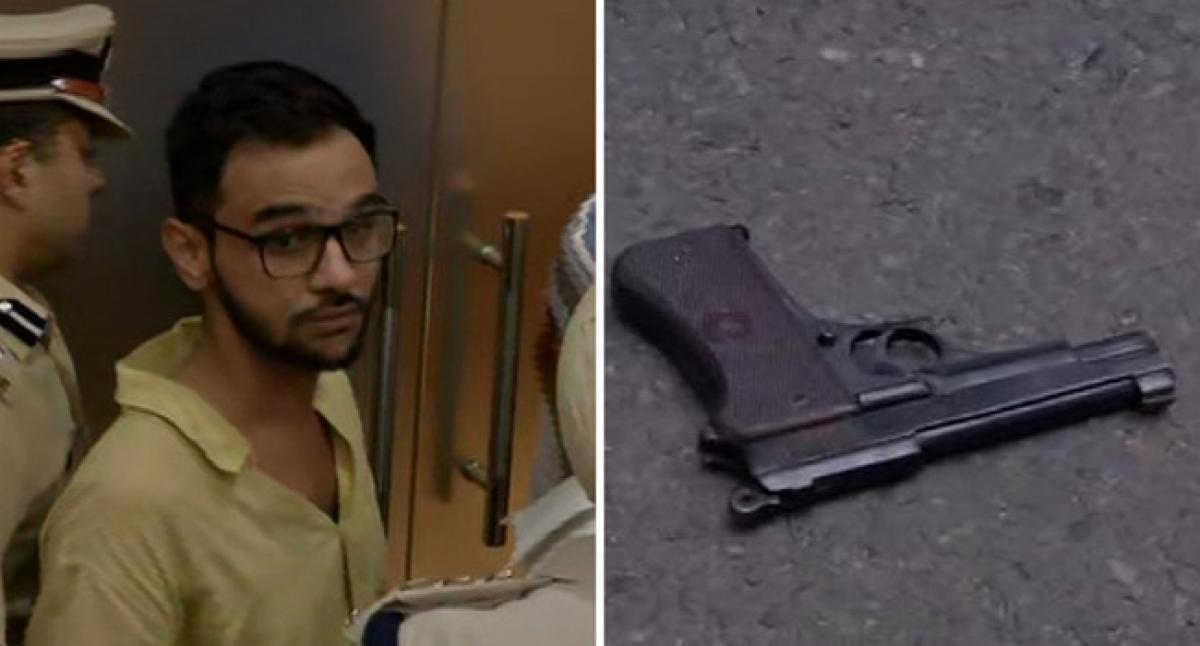 Highlights
New Delhi Jawaharlal Nehru University student activist Umar Khalid was attacked by an unidentified gunman on Monday before an event at Constitution Club where he was supposed to speak Khalid escaped unhurt
New Delhi : Jawaharlal Nehru University student activist Umar Khalid was attacked by an unidentified gunman on Monday before an event at Constitution Club where he was supposed to speak. Khalid escaped unhurt.
Khalid was scheduled to speak at an event titled - 'Towards a Freedom Without Fear' organised by United Against Hate Initiative. According to an eyewitness, who identified himself as Khalid Shafi: "One man in white shirt pushed Khalid down on ground and fired on him while he was standing at a tea stall outside the Constitution Club. The shot missed him and the gunman fled from the spot leaving behind his pistol as people standing near Khalid rushed towards him."
The police that reached the spot, escorted Khalid out to a safer place. Further details are awaited.