Two held for stealing car from multiplex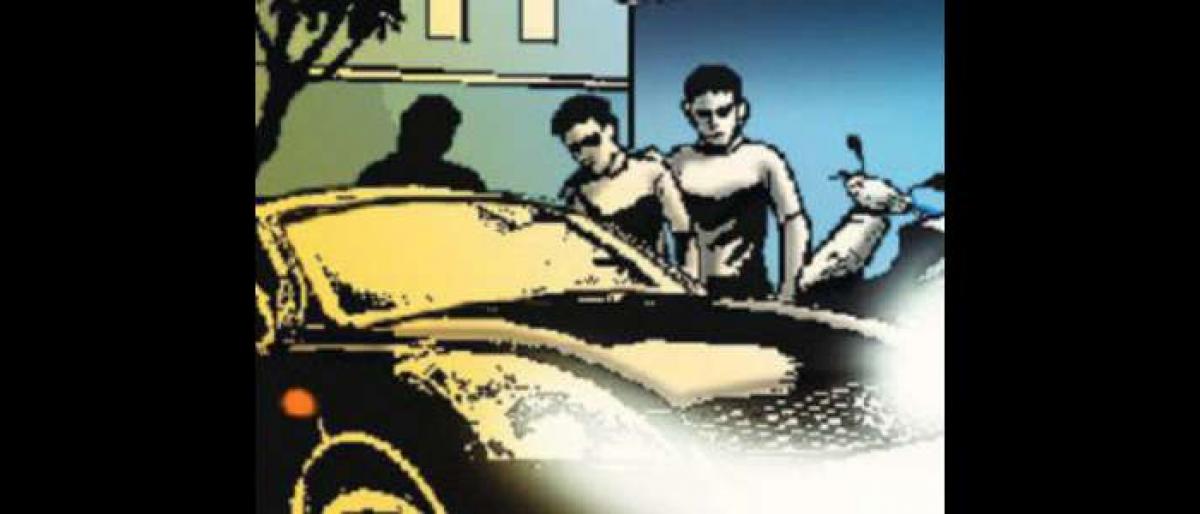 Highlights
A 21yearold hotel management graduate and his friend have been arrested for allegedly stealing a car from the parking lot of a multiplex in Connaught Place on Independence Day, the police said on Tuesday The accused, identified as Ishit Monga and Akshay Arora 25, were arrested on Monday, they said
New Delhi: A 21-year-old hotel management graduate and his friend have been arrested for allegedly stealing a car from the parking lot of a multiplex in Connaught Place on Independence Day, the police said on Tuesday. The accused, identified as Ishit Monga and Akshay Arora (25), were arrested on Monday, they said.
On August 15, Nischal Jain, a Gurgaon resident who had come to watch a movie at PVR Plaza with his family, found his car missing from the parking lot of the multiplex, the police said. Jain had handed his car's keys to the parking attendant.
However, when he came back after the movie and asked for the keys, the attendant told him that someone had taken his vehicle by producing the parking slip, the police said.
During investigation, the parking attendant revealed that somebody had stolen his parking slip machine on the day of the incident, Deputy Commissioner of Police (New Delhi) Madhur Verma said.
Thereafter, one person came to the attendant and produced the parking slip for Jain's car and demanded the keys of his vehicle, he added. The accused even made a call to someone who claimed to be the owner of the vehicle and asked the parking attendant to hand over the keys, the DCP said.
On August 18, the police were informed that the vehicle was found abandoned in a damaged condition near the Safdarjung flyover in Lodhi Colony.
A letterhead of ITC Maurya Hotel and the stolen parking slip machine were found from the car during a search, the police said.
A woman, whose name was stamped on the letterhead, was contacted by the police and she turned out to be the girlfriend of one of the accused.